If you're considering moving to the great state of North Carolina and are looking for a place to call home, check out Clayton, NC! This small town is located in the heart of the Piedmont region of North Carolina and has been named one of the best places to live in America by Money Magazine. A small town of roughly 30,000 people, Clayton, NC has become a popular destination for movers for its convenience to Raleigh and most importantly its affordable housing. In this article, we're going to break down everything you need to know about Clayton, NC.
Weather in Clayton NC
The weather in Clayton is typical to most of the piedmont region. The area averages between 33 and 89 degrees throughout the year. Positively, this location is not known to get much snow but does tend to accumulate small amounts of ice in the coldest months of January and February. The hottest months, July and August, see temperatures peak between 89 and 91 with humidity ranging between 80-90%.
Annual rainfall comes in around 16 inches throughout the year making this area one of the best for outdoor gardening but also leaving plenty of time to enjoy mother nature.
All-in-all, compared to North Carolinas Northern and Southern neighbors, Clayton offers a good mix of mild weather giving residents a cool period after a hot summer and vice versa.
Homes in Clayton, NC
The housing market in Clayton, while booming, is often more affordable than its big-city sister, Raleigh. The median home price in Clayton, Nc is around $385,000 with rental rates ranging from $1500-$2000. Offering small-town charm with convenient access to Raleigh, Durham, and surrounding cities, Clayton has become a popular area for those looking for a quiet place to call home.
In terms of real estate, there are many different types of homes available in the town including single family houses, condos, townhouses, and duplexes. Single-family homes have an average size of 2,000-2,500 square feet with three to five bedrooms and roughly two and a half bathrooms. Condos offer a similar layout but come in at 1,400 square feet on average. Townhomes range in size from 1,200 to 1,800 square feet and feature two or three bedrooms and two or three bathrooms. Duplexes are smaller than other living options but still offer a comfortable space for families. They typically fall into the 800-1,300 square foot range and include two bedrooms and two baths.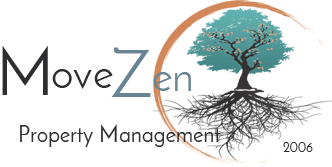 Clayton School District
Clayton, NC is a part of Johnston County Schools which means that all students attend public North Carolina School. Many of the elementary schools like Riverwood Elementary, Cleveland Elementary, and River Dell Elementary all rank as some of the top schools in the county with an average student population of 1100 or less.
Middle and Clayton High school also rank highly on the overall scale from GreatSchools.Org.
Clayton, NC Amenities
As far as entertainment goes, there are a few places to visit and things to do in the area. Located right next door to Clayton is the famous Research Triangle Park which includes Duke University, North Carolina State University, and the University of North Carolina at Chapel Hill. This park boasts several museums, restaurants, shopping centers, and even a zoo. Other nearby attractions include the National Whitewater Center, Lake Norman, the North Carolina Museum of History, and the Blue Ridge Parkway.
If you're looking for something a little bit quieter, check out the local parks and recreation center. There's a playground, basketball courts, tennis courts, swimming pool, and gymnasium.
Other amenities include:
• A community library
• Several churches
• Local grocery stores
• Restaurants
• Medical facilities
• And much more!
All in all, if you're looking for a new place to call home, we highly suggest you check out Clayton, NC. It offers a great balance between city life and country living all while being convenient to downtown Raleigh. For information on Clayton Nc Rental Homes, contact us! Some of our staff have grown up in Clayton and know the area better than anyone!