Since 2019, build-to-rent homes have been booming. In fact, the build-to-rent model is one of the fastest-growing sectors in the housing market.
Build-to-rent homes are affordable yet flexible, and more and more real estate investors are taking advantage of them.
But, what are build to rent communities and why should you jump on the trend? Keep reading to find out how you can take advantage of the build-to-rent model in North Carolina.
What Are Build to Rent Communities?
Build-to-rent communities are meant to be used as long-term rentals. They are the ideal options for individuals who looking to stay put for a while and truly immerse themselves into the community feel.
You may hear build-to-rent communities interchanged with other terms as Build to rent communities are booming in popularity.
Build-to-rent homes
BTR homes
B2R homes
Built-for-rent homes
BFR homes
Usually, communities are looking for prospective buyers. But, these rent-to-build communities are looking for long-term rental residents.
This target audience plays into the set-up of the community, which offers versatility and luxury to the tenants. These amenities may include playgrounds, walking trails, parks, and more.
Overall, build-to-rent homes offer many of the same benefits as any other traditional rental home except that every home in the community is a rental property. Residents in these communities may feel a stronger sense of connection to their neighbors and often times may see more neighbor amenities available to them than in older, more established communities.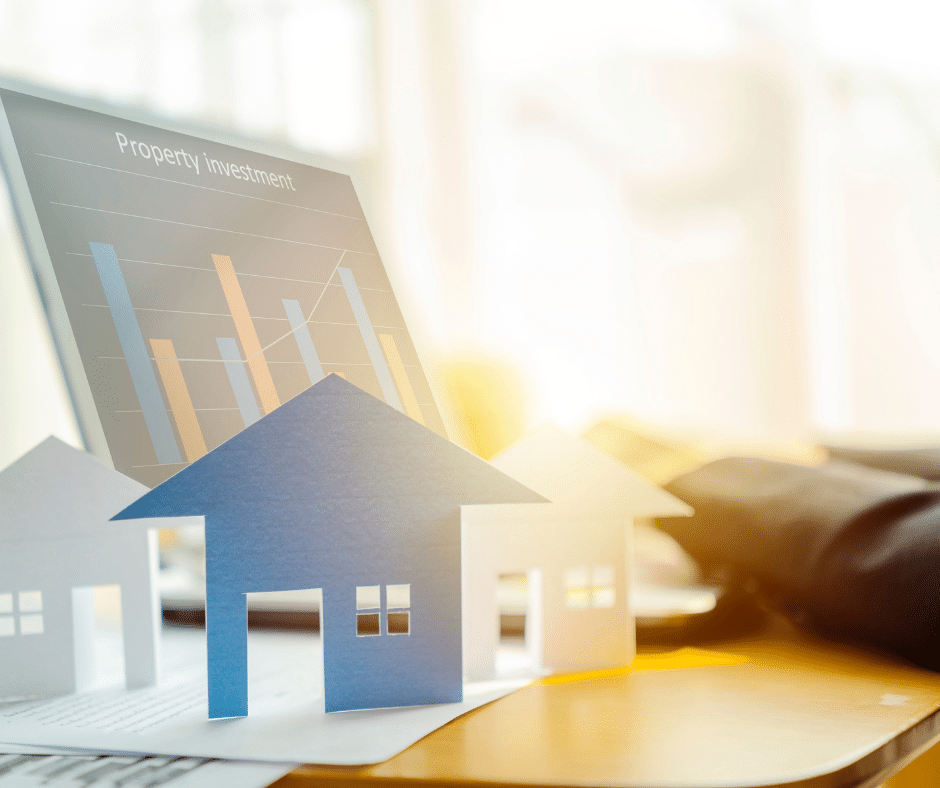 An Investors Guide to Real Estate Crowd Funding
You need to learn more about real estate crowdfunding. It's an interesting way to get started investing in real estate. There are even many crowdfunding platforms to use for investing. 
The Process of Creating Build-to-Rent Communities
In order to create a build-to-rent community, you'll need to get into contact with build-to-rent developers. Since these properties are different than typical rental properties, there are specific experts that know how to build them. Many times, these builders know the best features for a rental property and its residents and can provide longer-lasting, better products in these homes. Think of things like beautiful granite countertops, LVP wood-look flooring, and more durable paint. All of these products can really get expensive but their lifespan far outweighs the costs.
To begin, these developers do extensive market research in areas they believe could benefit the most from having additional rental homes. These areas are typically seeing a spike in population and see a significant need.
Next, the developer needs to acquire the land that is zoned accordingly by the city while they finalize relationships with investors and builders.
After constructing the community with its amenities, renters can start signing contracts and moving in. From there, a property management team handles maintenance and other community needs.
Current Estimations for Build-to-Rent Homes
According to the National Association of Realtors, 50,000 build-to-rent homes come about between September 2019 and September 2020. Before that, there was a 40-year average of about 31,000 per year.
As of 2021, the total number of built-to-rent properties took up about 5% of the total number of properties. However, current projections predict that this will rise quickly.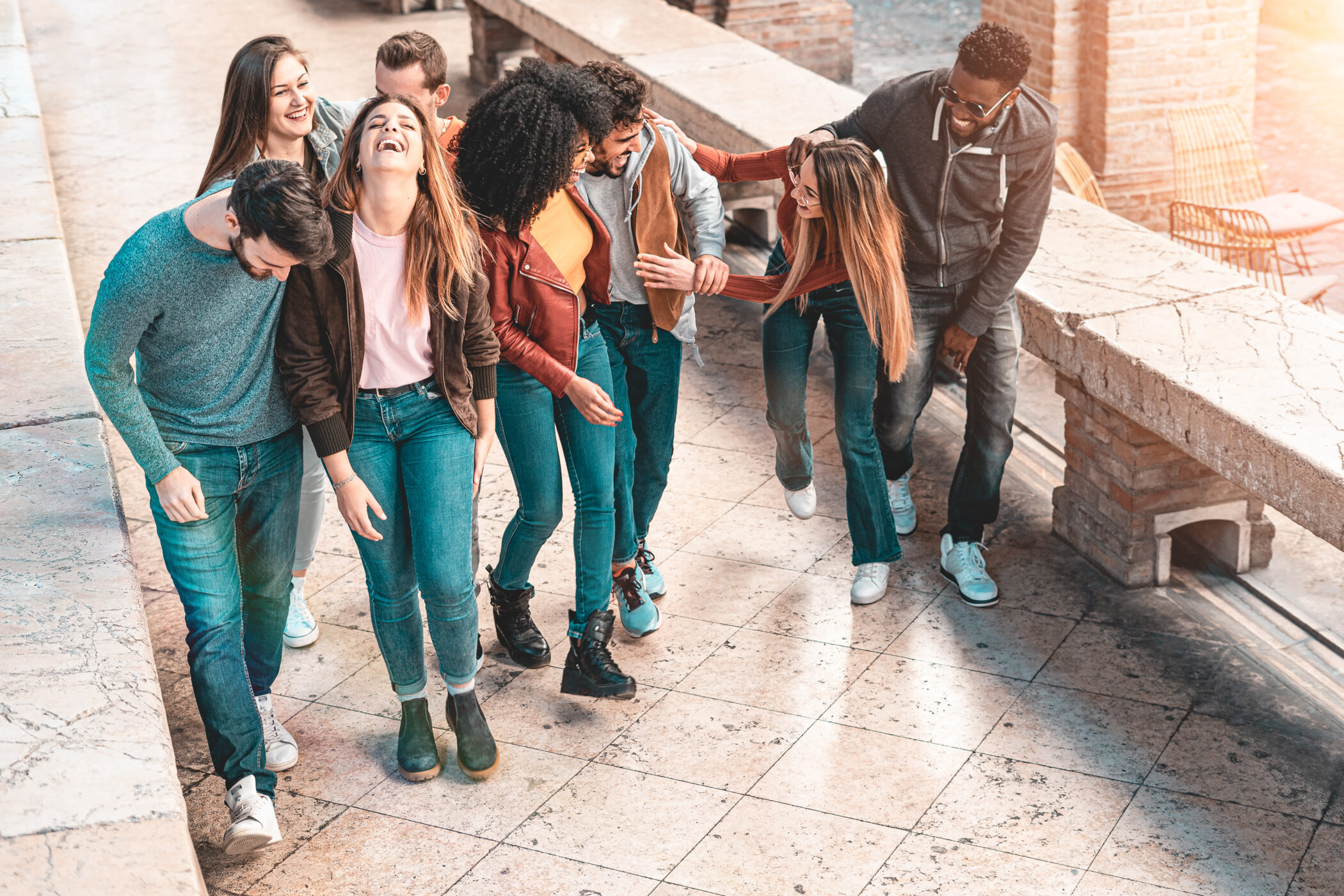 Millennial Real Estate Trends
Millennials make up a large portion of the real estate market. Before the drastic increase in interest rates, this group was buying the most homes in the nation. Now though, trends are shifting and this generation is looking for quality rental home living. Does your home meet the needs of the largest active real estate group?
Benefits of Build-to-Rent Communities
Build-to-rent communities are rising in fame. And, more and more developers and renters are taking advantage of this living model.
Why? Well, there are a lot of benefits that come with living in these communities.
No Maintenance, No Repairs
When you own a home, you're responsible for anything that goes wrong. Ongoing maintenance and unexpected repairs are one of the biggest downsides to homeownership.
Even for typical renters, these problems can become overwhelming.
But, you don't have to worry about this when you're living in a build-to-rent home. The property management company handles everything, from faulty lightbulbs to nonfunctioning heat and AC.
Freedom From Typical Costs
Often, people think that homeownership is cheaper than renting and is some cases it can be but there are additional expenses that go into play such as homeowners insurance, repair bills, property taxes, HOA dues, and more!
Build-to-rent communities offer tenants a way to maximize their investment without having to worry about the extra expenses all while living in beautiful, quality homes.
High Quality of Life
Most build-to-rent communities come with luxury amenities. So, tenants get to live a luxury lifestyle while enjoying the high-end design of their homes.
Overall, these tenants have a higher quality of life than their renting or home-owning counterparts due to their homes' above-average amenities and building products.
Community Living
On top of these rental home wants, one of the most common moving needs for new tenants is a sense of community. Everyone wants to feel like they belong wherever they're living.
Luckily, build-to-rent homes make community living more accessible. With playgrounds, pools, and parks, build-to-rent homes offer multiple opportunities to get to know your neighbors.
View Now.
MoveZen offers a wide array of houses for rent in your area. View most homes virtually right from your phone or computer instantly!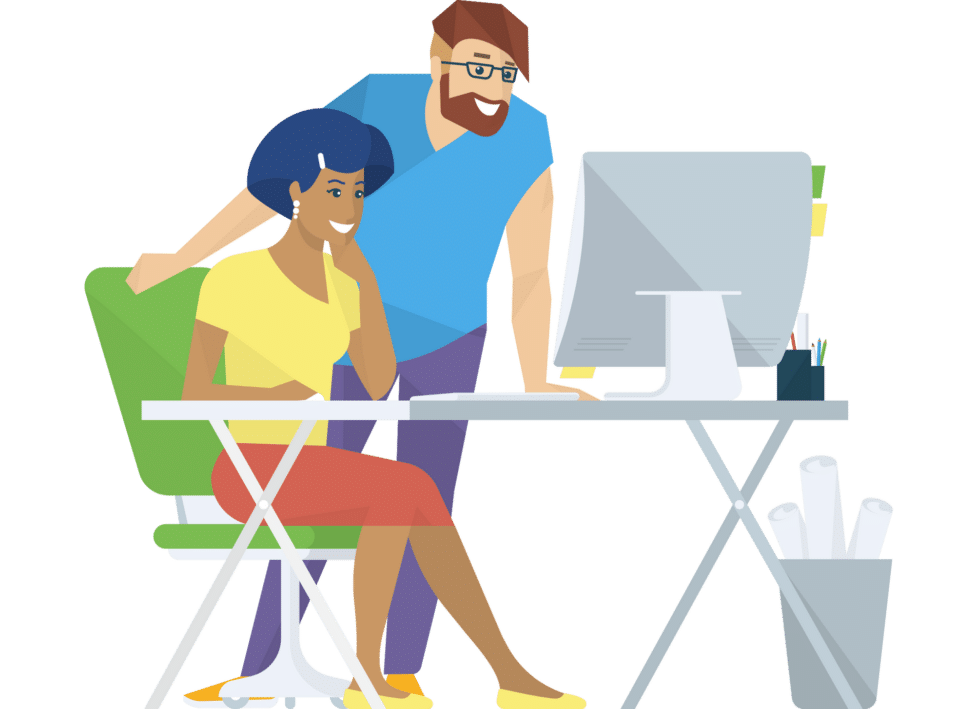 Drawbacks of Build-to-Rent Communities
Even though build-to-rent homes are popular, there are a few drawbacks for some consumers.
The first is that renters won't have the ability to make significant changes to the property. This may be important to some renters if they want to make additions or other major changes like fencing in the backyard.
However, most renters won't run into this issue.
You should consider how much control you want over your home's appearance and layout. And, you should consider the lack of future changes when you're looking at build-to-rent properties.
Second, some renters have problems with the all-new or relatively-new housing arrangements. Build-to-rent communities are new, so the homes in those communities are also new. While not typically disastrous, new homes can come with hidden flaws. Its not uncommon that an appliance may not work right away due to unknown manufacturing faults so residents will need to wait for a replacement.
Some renters want an older home whether because of history or charm. Again, this drawback may not apply to you. If you're looking for a new place with updated features, build-to-rent may be right for you.
Lastly, some renters find that build-to-rent homes are more expensive than typical apartments. Although, the price depends on the location, amenities, and other features.
When it comes to the price of rentals, you get what you pay for. Build-to-rent communities are can more expensive because of their nicer and often luxurious amenities. You're not likely to find the same things in the typical apartment or older community.
Buying a Build-to-Rent Home
If you're looking to invest in a build-to-rent community, you can partner with an existing company as an investor. In turn, you'll get a lot of perks.
First, you'll get a passive income stream. By investing your money into the rental market this way, you won't have to get your hands dirty. You're not acting as the landlord, but you're still making a return on your investment.
Although, you could look at getting into the BTR marketing by becoming a property manager. This is a great option for real estate gurus who want hands-on action.
Second, you'll get more financial security with this investment as compared to other real estate investments.
Build-to-rent homes have a lower tenant turnover rate. So, you're more likely to get a greater return on your investment more consistently.
Third, you'll be investing in a model that's already shown positive feedback. Build-to-rent communities are a safe bet when it comes to investing.
However, all things considered in today's economy, it may be a more expensive start-up. As a whole, new construction homes are starting to slow due to increased costs of supplies and of course those dreaded rising interest rates. While there will always be a need for more housing, it ultimately comes at a higher cost to developers that they'll, unfortunately, need to pass on to renters. And the natural question arises, will renters still find these communities affordable enough to move into? If not, there's the risk of losing millions of dollars.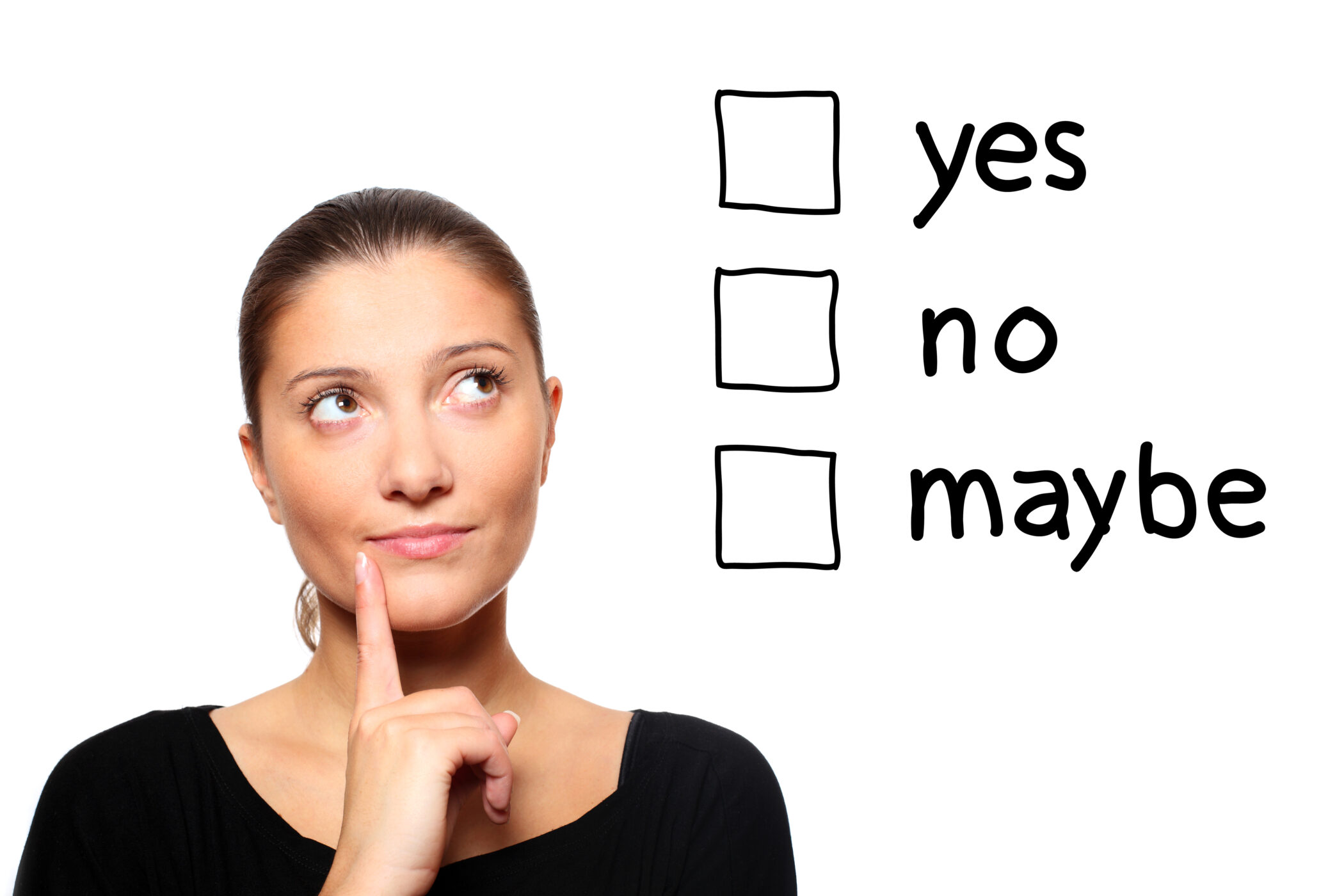 Landlords, Do Hou Have an Exit Strategy?
A real estate exit strategy should be pre-planned based on your investment portfolio, future needs and financial goals. Circumstances in life can change quickly; economic conditions can turn with little warning, and business strategies can shift.
The Future of Build-to-Rent Communities
As new build-to-rent communities rise, we're seeing more and more money stream down the pipeline. Financial and real estate executives predict that the model will become even more popular as the world faces a post-pandemic economy. Especially as more and more people are forced with the decision to continue to rent due to rising interest rates.
Experts have noticed a shift towards luxury renting over homeownership and traditional renting options. Consumers want a better living situation without the ties that come with homeownership.
Moreso, these communities are becoming great options for travelers or those new to a community. Someone who's just gotten a job in the area may want to get a feel for the community before tieing themselves down with homeownership.
Here are some things to consider as a potential investor or renter of a build-to-rent community:
1. Demographic Shifts
The rise of Millennials and Generation Z has led the revolution of renting. With growing debt and rising house prices, these groups are having trouble meeting the demands of homeownership.
At the same time, these individuals are still looking to raise families outside of the apartment lifestyle.
In comes build-to-rent models.
With BTR homes, both generations can get the feel of homeownership without having to deal with financial setbacks.
However, we should keep in mind that it's not just young people who are deciding to rent these days. Older individuals are feeling the financial pressure of homeownership, too. Individuals from all age groups are choosing to take advantage of BTR communities as long-term living solutions.
2. Financial Support
A huge financial shift in 2017 led to a lot of incoming capital for real estate in the United States. In that year, Fannie Mae backed a 10-year, $1 billion loan for the largest rental operator for single-family homes.
The result? More built-to-rent homes.
The financial kick along with the increasing demand for these kinds of homes is boosting the BTR market. And, there's no end in sight.
As time goes on, more and more families are looking for single-family rentals in quality areas with high-end amenities.
3. Exit Strategies
In real estate, laying out an exit strategy is a must. What happens if you buy or build all of this real estate with no one to rent to?
You need a way out.
The great thing about build-to-rent homes is that they offer multiple exit strategies:
Turn the home into a recurring flow of cash
Sell it to another investor
Allow the tenant an opportunity to buy it
Sell it to a mega-company that manages multiple BTR communities
Investing in build-to-rent homes is safe because of these and many other exit options. You're never going to have your hands tied as a builder, manager, or investor.
This is yet another reason why the build-to-rent model continues to thrive.
Get Involved With Build-to-Rent Homes in North Carolina
If you're looking to get involved with build to rent communities, you should depend on our team at MoveZen Property Management for all of your property management needs.
We're currently located in North Carolina, but we're soon expanding into Virginia and South Carolina.
As leading experts in the field, we'd love to work with you on managing your build-to-rent communities. When you're ready, send us a message.