Three Insurance Riders You Need to Cover Hurricane Damage
Not all insurance policies contain the same coverage. Never assume what is covered and what is not. You have about a month before the hurricane season officially opens. Let's take this time and discuss some of the details about how to insure your rental properties from hurricanes.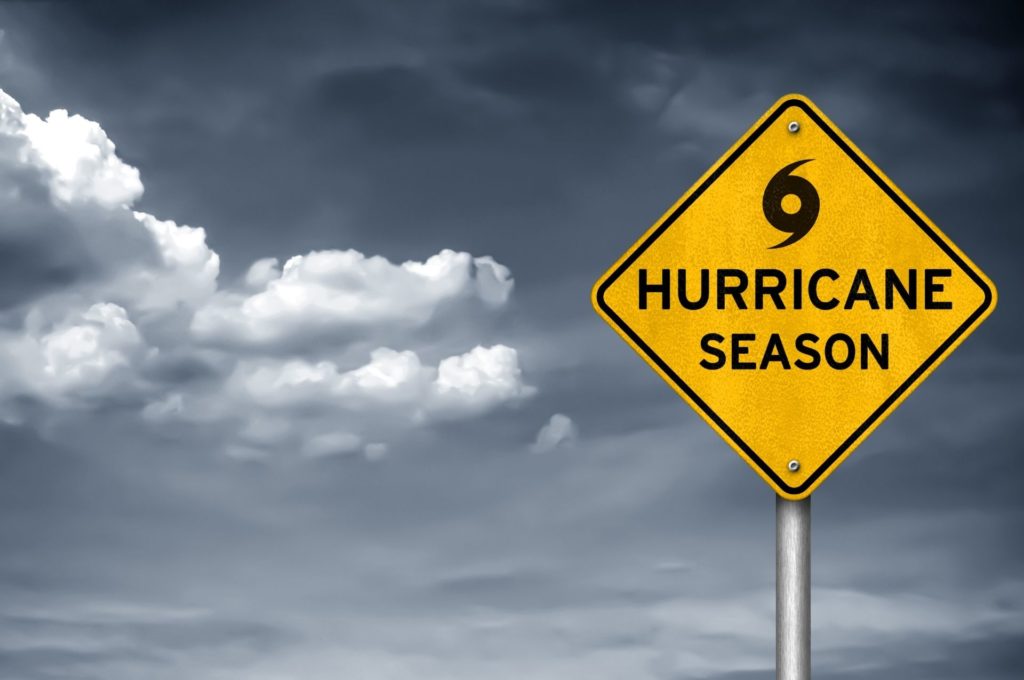 First, Insure Against Flooding
Hurricanes do not just bring winds, they also bring flood waters and storm surge. Water and/or flood insurance is an extra policy rider which will cover water issues from natural disasters. The coverage is provided through the National Flood Insurance Program in conjunction with FEMA. It should be noted that if wind blows rain inside the house, it is not covered under the flood insurance. You will need to have wind insurance. You should also be aware that there is a 30-day waiting period from the date of purchase before your policy goes into effect. May 1st would be a smart time to purchase flood insurance on your rental properties.
Second, Insure Against Wind Damage
If your insured property is located in a hurricane-prone area, such as the coastal areas of North Carolina, most insurance policies will actually exclude wind damage. Coverage must be added via a separate rider. Make sure you check each policy to make sure you have coverage against wind damage. Many of these policies will also include a waiting period before they are effective.
Third, Insure Against Rental Income Loss
A well written insurance policy will replace what is damaged, but what about the tenants that were renting the house? If the tenants have to vacate, having a Loss of Income rider on your insurance policy will allow you to collect the rental amount you would have normally gotten while the repairs are being made. This rider works hand-in-hand with a damage claim it does not, however, cover evictions and vacancies.
Before activating this policy, consider the costs versus the benefits. For example, let's estimate that serious property damage will occur to your rental every 10 years. Serious enough that your tenants can no longer live in the property while repairs are being made. We will estimate that it takes 3 months to complete all the repairs. If the house rents for $1,500 per month, you will have lost $4,500 of rental income. Your rental loss, averaged over a 10 year period, would cost you $37.50 per month. Will your lost rental income insurance coverage cost you more than that per month? If so, then you may want to just setup a savings account instead.
Prepare for Percentage Deductibles
Hurricane damage can get really expensive, really fast. Insurance companies are now trying to protect themselves by changing flat rate deductibles ($1,000 per claim, for example) to a percentage based system (between 1 to 10% of the total repair cost). This new deductible payment is for damage caused by a named storm. North and South Carolina have this new type of deductible.
Weigh the Benefits vs. Cost
If you own a relatively new $300,000 duplex three blocks from the beach, making sure you have very good hurricane coverage is a no brainer. If on the other hand you own an 80 year old rental that is only getting $300 a month, deciding not to pay the high annual premiums for hurricane coverage could be a risk you may be willing to take. Who knows, maybe having the house blown off your lot wouldn't be such a bad thing. Hurricane insurance is not required, but in most cases, it would be foolish not to have it.
Visit this link for part 1 of this series
Would you like to rent a premier vacation or short-term rental in our area of Carolina Beach and Kure Beach? Who wouldn't! Browse great Carolina Beach rentals here