Rental Application Acceptance
Qualification & Frequently Asked Questions (FAQ)
Thank you for your interest
in submitting a rental application for a MoveZen-managed rental home! This page is provided to help answer general questions regarding the rental application process and expected qualifications to lease one of our great homes and apartments. View Extensive General FAQ Or Move In / Out Questions Instead
To begin, bear in mind that we manage a very wide range of homes, for an equally wide range of individual owners. We do not own the home you're applying for and are not the final say on whether an application is accepted so long as the owner honors fair housing laws. We are very much a middle man whose job is to bring tenants and owners together in mutual satisfaction. For these reasons, our rental qualifications will vary dramatically depending mostly on the type of property and somewhat according to owner expectations. This page is meant to give some guidelines and general ideas on how we advise our rental homeowners
Rental Homes In A Digital Age
Our showing and rental application processes are both relatively simple, but highly digital. If technology is not your thing, we will accommodate as best we can but please be aware that this process is naturally slow compared to the streamlined speed of digital scheduling and rental application, and this will put you at an unavoidable disadvantage
We rarely hold a home that's currently vacant for more than 30 days past its first available move-in date. If a rental home is not currently available and is being enjoyed by another tenant, the home will be held for 30 days post the first available move-in date. To hold a MoveZen home, you much first submit your rental application, be approved by the owner of the home, and submit your deposit funds within 48 hours of application acceptance
Sight Unseen Rental Homes

We strongly discourage but do not prohibit renting a home without first viewing. We will include a disclaimer in the lease that waives nearly all rights to hold MoveZen accountable for minor aesthetic issues. Almost no landlord keeps their home in excellent condition, especially as rents decrease, and minor cosmetic blemishes should be expected. We will, in most cases, prioritize applications that have viewed the home, unfortunately. While not as bad of an idea, we prefer not to receive rental applications prior to viewing as well. If you do, please hold payment until requested

View a Sample MoveZen Property Management Lease Agreement
Our relatively standard and common lease is written by the Bar Association and does a good job of protecting both tenants and rental owners given the laws in our area
Qualification
All applicants must make a minimum of 3X's the monthly rent. Meaning if the home available is currently renting for $1500 a month, the total income for all applicants for that home must be $4500 or greater per month.
We begin our assessment with the credit score but consider other factors- many of which are noted here. A credit score over 750 will warrant acceptance in most cases. Unpaid utilities are heavily weighted and will typically result in being declined, especially for higher-end homes. Habitual late payments for utilities are also considered to be a sign of higher risk.
We advise owners that medical collections or education loans rarely indicate a high risk of non-payment for rent. We encourage owners to apply minimal to no weight when these issues arise. Largely due to their strict repayment requirements, education loans must be considered, however, we encourage owners to weigh these issues lightly when considering the risk of acceptance. Having a high level of additional debt increases the risk.
One common method we use to motivate owners to accept someone with less than stellar credit is to collect the last month's rent. This is not always available but has been helpful for many owners and tenants. Doing this dramatically lowers the risk for the owner and is also a great approach when someone has the ability since you may get a prized home, and your next move will be much easier since you won't have to pay the last month.
Past evictions are almost a guarantee of non-acceptance. Our records only go back 10 years though so if you were evicted long ago it won't apply. If there is some legal documentation you feel may warrant reconsideration we'll take a look.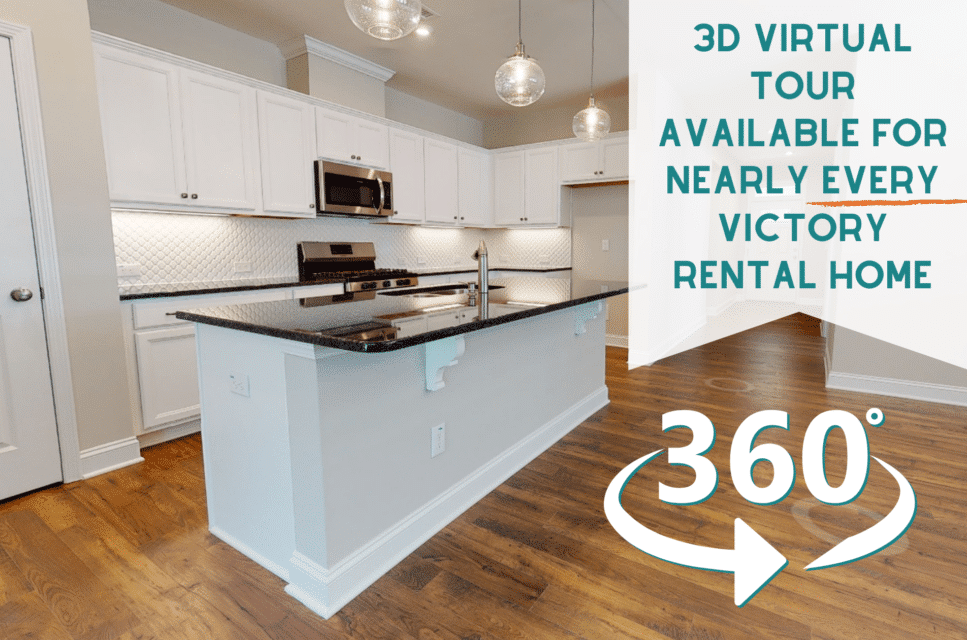 How Long Does It Take to Process My Rental Application?
The rental application process usually moves more quickly for those with great credit and income. Processing is fundamentally simpler in those instances. When risks and red flags appear we are required to inspect every aspect of the application more carefully.
The faster you move in plays a large role. If we have two applications of equal quality, we will take the faster move. A much faster move can even elevate a slightly riskier application over another. When applying you should list your preferred start date, but note if you could move sooner. Owners are often more strict on requirements in the early weeks, but sometimes loosen their requirements with time. We strongly discourage this but it does occur as the pain of a vacant home sets in.
We do not use a timed priority. So an application received today will not receive priority over one received tomorrow. For very competitive homes this may be unavoidable to some degree. If we receive more than 5 applications on a home we will typically stop processing new ones for a time. If we have accepted an application, we will give at least 24 hours to pay before processing new applications. If you know your application is a backup, you should avoid paying until contacted.
During hot markets and with competitive homes the rental market can seem like the wild west. Customers often fly into a rage with us when a home they just viewed goes under contract, however, this is a function of the market, not our policies. It's not unusual for us to receive 4 applications in a few hours, often right after the home hits the market, and scheduled viewings never get a chance to go inside. This inevitably leaves many unhappy, but please bear with us as there is no alternative. Competition is often frustrating, but it is inevitable. Many accuse us of being lax with communication, but that is rarely the case. More often we are processing so many requests, showings, applications, and payments that there is simply no reasonable way to stay in close contact with all potential leads. We feel it's unfair to blame us when these issues occur with very competitive rentals and very much appreciate those who are understanding
Sometimes owners intentionally delay a decision in hopes of receiving a better application. We strongly discourage this however being their home we are limited in our options. If you need a particularly quick response please note this in your application and we'll set a 24-hour time limit for the owner to either accept or we'll decline and move on. Not ideal, but it is our only option against that strategy. This is also common if you aren't moving quickly.
We hope these ideas help to simplify what is an extremely complex issue given the wide range of homes and owners we have to deal with while processing a rental application. As noted these points are guidelines, but will vary. Thank you for your interest in renting with MoveZen!
MoveZen is committed to compliance with all federal, state, and local fair housing laws. MoveZen will not discriminate against any person because of race, color, religion, national origin, sex, familial status, disability, or any other specific classes protected by applicable laws.
General FAQ Including Move In & Our Expectations