If you're from Wake County, you know the Real Estate market over the last 2-3 years has been booming. Home prices on average saw nearly a 20% increase over the last year making the median sale price around $485k. But why? And will that change with rising interest rates? Is Wake County still a good area to buy in?
Like any investment, real estate can be a gamble. Is the area right? Will it hold? Do I want to stay here long term? All of these questions will float through any homebuyer's mind especially now as buyers are looking for the best bang for their buck.
Hi! I'm Jordan. Real Estate enthusiast, Raleigh native, and writer. My husband and I bought our first house 15 minutes from Downtown Raleigh in 2018 and I've watched the market and trends like a hawk ever since. Today, I'm going to answer all of these burning questions for homebuyers looking into Wake County Real Estate and take a deep dive into the local market.
Wake County Real Estate – Whats Going On?
Wake County North Carolina has long been known for its high-tech companies, quality of life, and national affordability. Pre-COVID, Wake County saw growth but at a manageable pace. Inner beltline 440 had less traffic, North Hills wasn't visible from 4 exits away, and you could usually catch your flight if you left your house 2 hours beforehand. It was and still is a very attractive place to call home.
We all know the COVID story. The world shut down and offices were left empty. Remote work was now standard and those lucky enough to maintain their positions saw this as an opportunity for change. Even large corporations like Google were looking to grow and Wake County stood out like those new North Hills skyscrapers. People from more expensive regions of the Country like California, New York, and others not only saw an escape from high real estate prices but the rat race their lives had revolved around. With its highly ranked public school system, appealing downtown liveliness, and even more attractive housing market people flocked to North Carolina. And this is where the true story begins.
Housing Shortages and Competition for Homes
Like I mentioned before, pre-COVID, Wake County was experiencing manageable growth. We still saw housing shortages but at a much smaller percentage than today. North East Raleigh, where I bought my home, saw new community after new community pop up almost every few months. Areas like Wendell, which was unknown to many, built one of the most coveted communities just outside of Wake County. In short, the housing supply wasn't too bad.
During COVID with the mass migration competition for homes was all people could really talk about. Large corporate employees with higher median incomes accustomed to home prices triple what they saw in North Carolina saw an opportunity that many natives despised. Property owners saw tens of thousands of dollars above their asking price from these transplants and Wake County natives not prepared for such price hikes were fighting for a chance at home ownership.
Noticing all of the activity happening in the area, companies like Zillow and Opendoor enticed homeowners with clean, easy sales, bought up the available inventory, and turned those homes into a rental properties. Like any supply and demand would dictate the area's home values soared.
Rental rates followed suit as the demand for rental homes exploded. Those who lost hope from their numerous declined offers and those who were outpriced in this new market had no other choice but to find a rental property for the time being.
Having personally worked in property management for almost a decade, times were weird. Demands of property management were unlike any other I had ever experienced. Home sales prices were unattainable to many and even rental rates had seen increases that truly left a pit in my stomach. Affordable housing was few and far between. Those unable to afford the new market moved to outskirt towns, gathered roommates, or moved back home with their families. But like any investment, homeowners want to see growth and that wish was granted.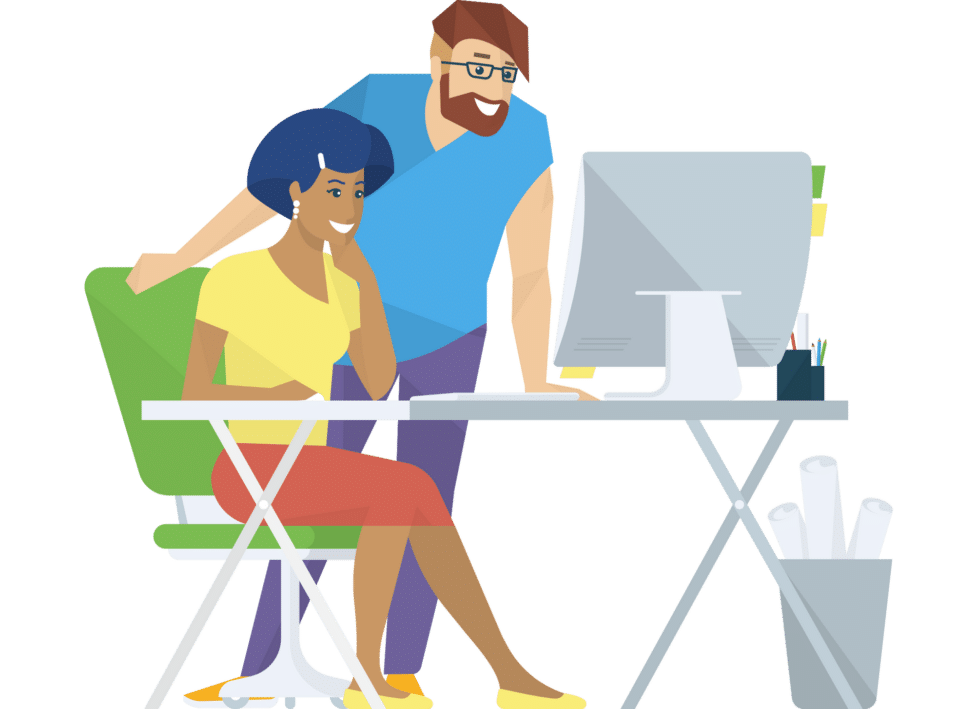 What's My Home Worth?
See the value of your investment home in today's hot rental market!
When will the housing market crash?
As The Fed continues to increase mortgage interest rates, we're already seeing unprecedented effects. For the first time in 10 years, interest rates rose above 5% equaling hundreds to thousands of extra dollars to any typical mortgage payment. Mortgage applications dropped to their lowest demand in 22 years in June as mortgage interest rates continued to rise and home prices refused to budge.
"From May 2021 to May 2022, new listings were up 12% and pending sales were down 6.5%." But even with this increase in availability, inventory on average is still on the lower end meaning home prices are still on the incline. Additionally with companies like Apple, Google, and other high-paying corporations coming to the area, its unlikely that Wake County's housing market will ever truly crash. The talk around town from other local agents is that we may see a flatten or short slow down in the market relative to the national average. Many experts in the area are urging homebuyers and investors to make smart buying decisions now as the increase in the price of homes is likely to pick back up soon.
"Once the fed funds rate reaches a peak, the central bank is more likely to leave it unchanged for an extended period rather than cut it quickly, according to more than 80% of respondents who answered an additional question." -Reuters.Com
Just this week the rumors have swirled that the Fed intends on increasing interest rates 75 bases points or .75%. While it may not seem like a lot in bite sizes increases, it's important to look at the whole. Currently, the 30-year traditional fixed mortgage interest rates are just shy of 7%. That's a 4% increase since August of last year. To put it bluntly, with the median price of a home in Wake County around $485k with 5% down ($25,000) and a 6.9% interest rate, homeowners will be paying roughly $3,062. This doesn't include any escrowed insurance, property taxes, HOA dues, or maintenance costs.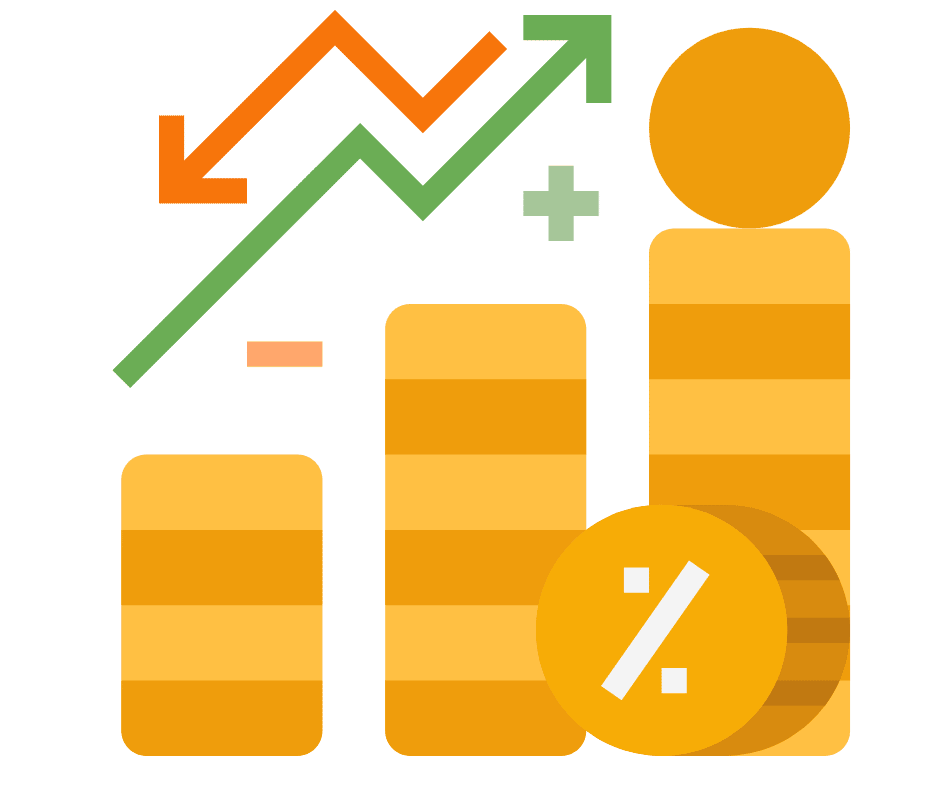 Who's Affected?
Increased Mortgage Interest Rates affect more than just homeowners.
All is not lost though for those looking to buy a personal property or investment property. Interest rates have historically bounced up and down based on economic need. Homeowners looking to sell their property may find it more beneficial to keep their locked-in low-interest rate and use their property as an investment opportunity. Not only are you likely to see your mortgage being paid (maybe a little more) but you're pretty much guaranteed to gain more in equity over the next year or two. So when the market stabilizes and all of these new fortune 500 companies are open for business, homeowners can bet their bottom dollar that home prices will see an increase.
Equally, those looking to buy a personal property should still consider making that purchase if possible. As mentioned before, interest rates historically bounce up and down. With the Fed's continued efforts to reduce inflation, we may see interest rates drop sooner than we're all expecting. Homeowners should take advantage when that happens and refinance their homes. They'll also be pleasantly surprised when they see that their home increased in value in such a short time. Take my home for example. A charming 1400sqf basic home with a few modern upgrades nestled 15 minutes from Downtown Raleigh. We purchased the home for $218,000 in December 2018. In May of 2021 we sold that house for $315,000. Just look what can happen in 2 short years!
What Will Happen With Rental Rates?
From a rent aspect, Wake County is actively seeing a slowdown in the market. Yearly and preplanned factors like school starting and the quickly approaching holidays have always played a role in this but rental rates seemed to drop sooner this year than normal. Surprisingly in August lower rent options seemed to struggle the most as many hopeful buyers who couldn't afford the $3,000 median mortgage could afford a $2,400 rental home. With the mortgage interest hike, it once again was more affordable to rent than to buy.
By now though many of those looking for new rental homes have made their move leaving Wake County's rental inventory higher than average for this time of year. Increased supply and decreased demand are ultimately pushing rental prices lower in the second half of the year. We'll likely see this type of market behavior through the Winter and even into the Spring of 2023. Some experts believe this may be a longer-lasting trend if the inflation rate doesn't decrease near its typical yearly 2% soon.
Should I Buy A Home In Wake County?
Yes! While the market seems scary now, the rewards and benefits are unmatched. Property values are expected to continue increasing over the years and high-paying positions at Fortune 500 companies have already begun to open.
Wake County has already made a name for itself over the years with its impressive public school system, attractive job opportunities, and of course its immense growth. People from all over the country have flocked to this area and we're not expecting that to change any time soon.