​[In 2019, 44 million householders were renting their home]
When vacancy rates are low, the demand for tenants can be high. One way to ensure your rentals stand out above the crowd and stay filled longer is to offer amenities that tenants want in a rental. If you know what a tenant wants in a rental, then you can either retrofit your apartments and houses or use it as a checklist when buying other investment properties.
Would you like to know what the top 10 features that renters want? Here is what we have found:
PETS
A recent study completed by FIREPAW shows that 75% of renters either have a pet or want a pet in the near future. [Since the outbreak of COVID19 in 2020, this number is more around 85% of renters.] There is a growing demand for pets among tenants not only as members of the family but as medical help as well. Pet owners tend to stay longer and will thus reduce your vacancy rates. Many landlords are squeamish to accept pets out of fear of damage to the unit. Check out our free Ebook on accepting pets into your rental home.
WASHER AND DRYER
On the top of a tenants list of wants in a rental unit, laundry facilities are the #1. We all live busy lives and the last thing a tenant wants to do is to have to haul their clothes to a nasty laundromat. If you want to hit the jackpot, install a washer and dryer within the unit – or at least the hookup for one. If the unit lacks the space or it does not fit in the layout, consider creating a laundry room. Installing pay-per-use machines is a nice way to create a little increase in income and offset the additional utility costs.
AIR CONDITIONING
North Carolina has more than its fair share of hot days. Offering central air can be the one feature that will make your unit highly desirable. In fact, not offering air conditioning in a unit can be a deal-breaker. As long as the units are wired to that unit, the day-to-day costs of running the unit will be the responsibility of the tenant.
STORAGE SPACE
We love our toys and holiday decorations but in small rental spaces, it can be a challenge to find space to store it all. A simple storage closet or even a basement locker can go a long way in satisfying this need. Check with your contractor to see if there are any "dead" areas in the walls that could be converted into storage spaces. Even installing a lockable shed in the yard could be an option for not only the tenant but for you as well!
STAINLESS STEEL APPLIANCES
If you want to make your unit look more modern and be able to demand top rental dollar, install stainless steel appliances. Their timeless look will never fade and with newer finger-print resistant stainless steel, they'll last the test of time. If stainless isn't your style or the home simply doesn't have the space for the newer, larger appliances we suggest going with matching black appliances.  Not only does it help prevent visible dirtiness but it can also give your kitchen that modern and sleek look.
PARKING
Offering on-site parking is not just a matter of convenience, it can be a security concern as well. This is especially so if your units are located in a more urban area. We see more and more apartment complexes eating away space and then charging a premium for parking rights in major cities. If you're in a situation that only allows very limited parking, going over game plans with your property manager may be to your benefit. Where there's a will, there's a way!
RENOVATIONS
Tenants can easily recognize if a rental has not been updated in a while. It may even lead them to question the reliability of the landlord or property management company. Upgrading a unit can be quite simple and more cost-effective than you would think. Consider installing modern fixtures, switches, and hardware.  A fresh coat of paint and new trim can do wonders to a rental. You're $500 initial investment could lead to hundreds or thousands of dollars in return over the course of a lease.
OPEN FLOOR PLANS
Open floor plans are a feature that has stood the test of time. An open floor plan can make a small space seem much bigger – and thus justify your rent. If you own an older cramped unit, consider consulting with a structural engineer and contractor to see if there is a feasible way to open up the kitchen to the living room.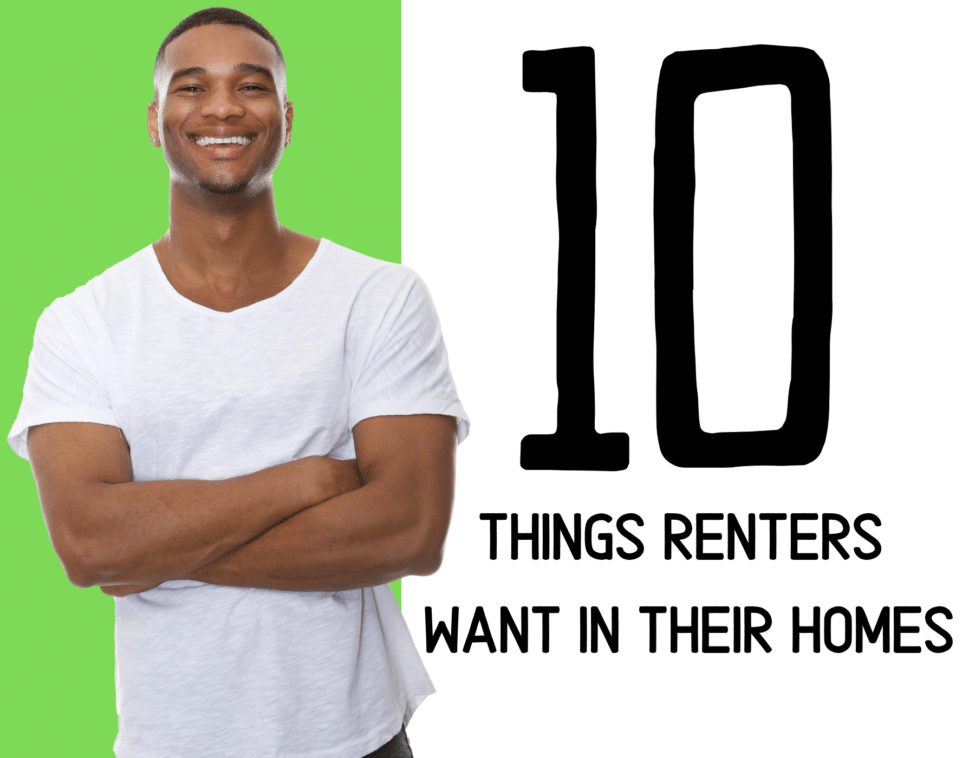 ENERGY EFFICIENCY
This is a feature that most tenants would prefer if asked but few are willing to pay a rental premium for. That means that though you would not want to go out of your way to upgrade to more energy-efficient appliances when it comes time to replace them make sure that they are energy efficient. Not only will this likely save your tenants money but it could save you hundreds in costly repairs of older units.
OUTDOOR SPACE
Most single-family homes will have some sort of backyard, porch or patio. Work to make these easy to maintain and inviting. Multi-family units frequently offer private balconies which are great. Providing a small picnic area with a built-in barbeque can be a real plus for many apartment dwellers.
Many of these features that tenants want in a rental are not too difficult to provide. If you are planning on renovating or updating your rentals in the future, make sure you take into consideration what your tenants want and then design the units accordingly. Not only will your units rent out faster, your tenants will stay longer but you will be able to charge higher rent and recoup your investment quicker.