Did you know that according to IPropertyManagement 35% of US households are rentals? That's 100.9 million people currently renting their homes.
Considering these rates, and the constant increased demand for rental properties, it's no wonder so many people are becoming real estate investors.
As a property investor (or soon to be), you might be wondering if you should hire a professional to manage your investment properties. All things considered, it's likely to be well worth the minimal property management fee. But where do you start? With so many different companies popping up on Google, who do you know to trust with your investment? Let us explain.
Proptech Startup or Local Property Manager
Rental investors, it's important to know what you're getting into. Finding a great property management service is a lot like finding your real estate investments. You don't just pick the first one you see.
There are generally two types of property management groups.
Locally owned and operated like us here at MoveZen. Companies like ours focus primarily on increasing our prized investors' yearly ROI. 
Or
A Proptech Startup like Mynd Property Management. Companies like this offer the same basic services as a locally owned property management group but tend to have more focus on their profits rather than their clients. After all, they are funded and backed by corporate trust accounts with a mind for money.
Let's break this down a little further.
Customer Service
In today's digital age, how nice is it to actually talk to a real person and get clear direct answers? If you said very, we totally agree.
This is such an important component of great property management. Time is money. And in these crazy real estate markets, if you're hired team doesn't respond in a timely manner, you as an investor are losing money.
Local property management groups offer several benefits to investors and this is one of them. Not only are these groups timely, but they're also efficient and highly knowledgable in their field. Local account managers live, work, and play in their specific region so nobody knows the territory better. Besides, who would you trust more to correctly price your rental home?
Speaking of knowing things best, local PM groups make it their mission to know the ins and outs of each individual investor and home. Tenant can't find the main water shut-off valve in an emergency leak? You can bet that your account manager will. Their intimate knowledge of rental properties, tenants, property owner, and territory are unequivocally unmatched.
Think you'll get the same level of service from a Proptech Start with employees from around the country? Think again.
Lets Talk Price
See how much property managers charge homeowners to manage their properties!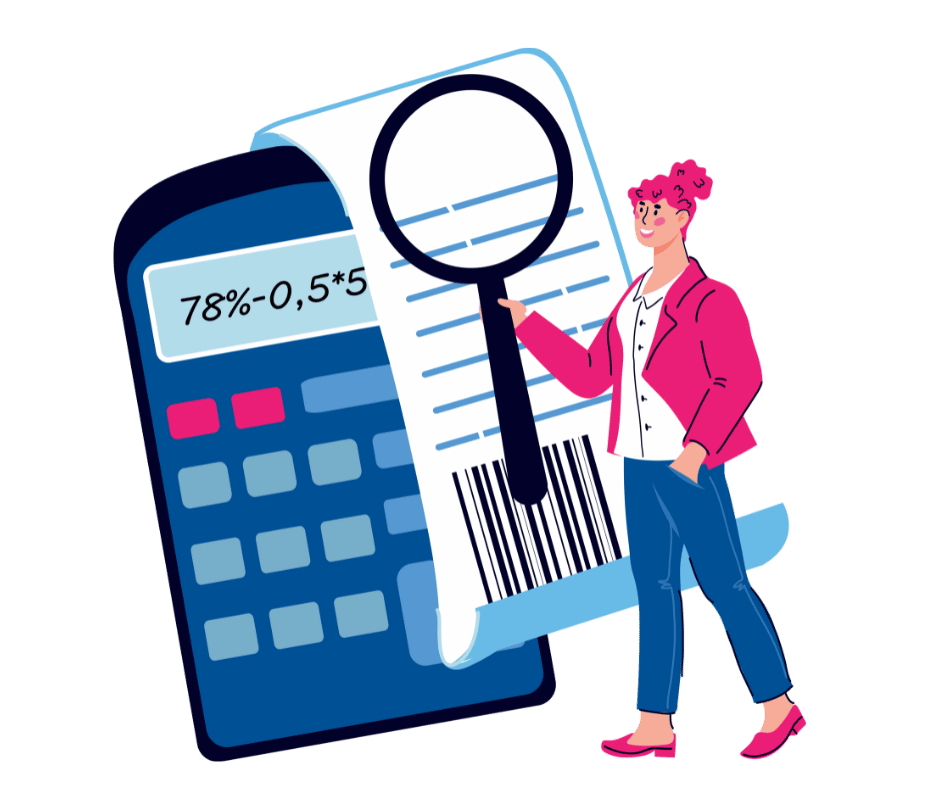 Low Tenant Turnover Rate
All private investors dread tenant turnover. It's usually accompanied by maintenance costs from normal wear and tear (or more), upgrades, and general improvements. So the longer any tenant can stay in a home the better.
It goes without saying that great customer service is a part of this puzzle.
Want tenants to stay? Answer their questions, resolve their maintenance, and avoid excessive fees.
With rental rates being at an all-time high, the last thing tenants want is pet fees, maintenance fees, high application fees, and more. To an investor, these might sound like a little added money to their monthly cash flow. Think again. These fees go right into large Proptech Startups' pockets for them to expand their portfolio.
Establishing a great relationship with tenants makes it a little more palatable for tenants when rental increases come into the discussion. Great relationships = low tenant turnover = a win/win/win for tenants, property managers, and real estate investors.
Low Employee Turnover
This is especially important for out-of-state investors.
Imagine handing off your most expensive investment, forming a bond with a property manager, and two months later you start all over again because that manager's left. At least it wasn't in the middle of a major maintenance issue or lease renewal negotiation, right? Well, at least we hope not.
Remember that intimate knowledge we discussed? Forming a strong bond with a personal account manager who takes an active role in managing your asset makes things happen smoothly. No hand-holding, no loudly managing your own property through a third party, just simplicity. Now imagine having to give your investment home's life story, quirks, and special needs to someone new every couple of months. At that point, it might be well worth managing your rental properties yourself.
Think of it like this. When you hire a real estate agent to represent you, do they pass you to other agents for answers to your questions? No. And that's not how property management should be either.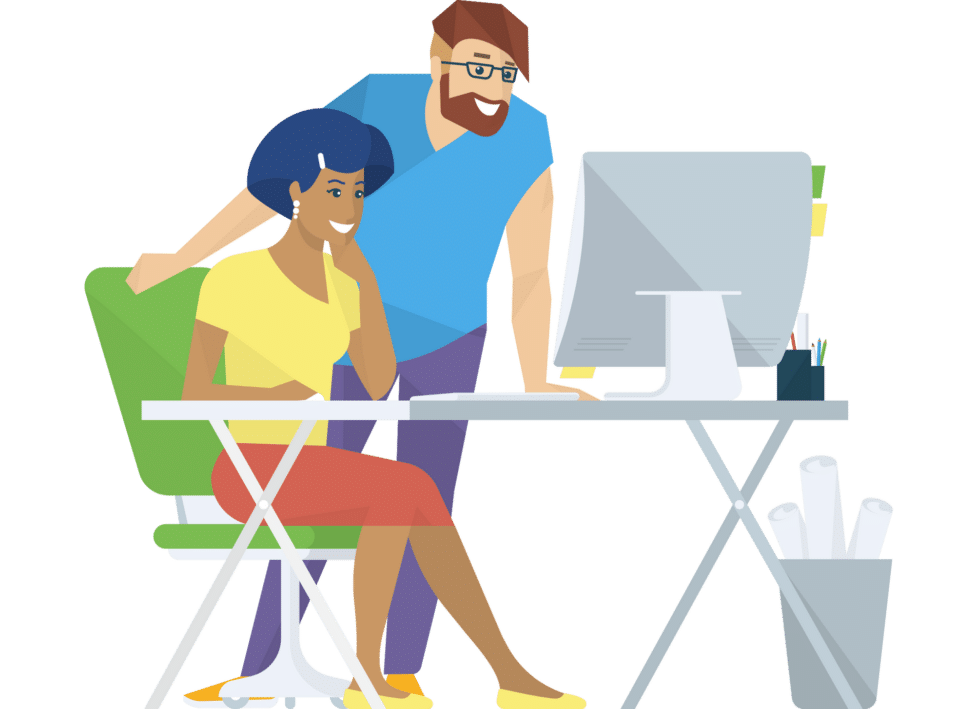 What's My Home Worth?
See the value of your investment home in today's hot rental market!
Experts in the Business
We're choosy.
As a local property management group, we're a pretty tight-knit team and we know our stuff. That's because we've all had EXTENSIVE – and continuous- training. Most of us have been in the field for years, even decades, so we've seen it all. Want to talk about 1031 exchanges, market trends, lease agreements, or rental income? We've got your answers. Property management is a full-time job that we take personally.
One of the biggest cons of Proptech Startups is that they tend to sprout randomly and aggressively and often have little to no personal connection to a territory. Sprouting from West Coast venturers, these companies are looking for high dollar profit regions and growing towns across the country. They often prey on small mom-and-pop type investors by offering grossly below-average property management fees because of their quantity over quality business model. With unsustainable growth models like these, it's truly impossible to ensure each and every employee has the right tools, knowledge, and ability to manage such a large number of homes. After all, how much experience do you need to answer a phone and redirect the call?
Maintenance
Ever have trouble finding a reasonable quote for repair on your personal property? We've all been there.
Thankfully, local PM groups have a rolodex of trusted, tried, and true contractors and vendors at their disposal. A large portion of managing rental homes is performing maintenance but more importantly, is to have that maintenance done at a reasonable rate. These strongly formed relationships are key to increasing your annual ROI.
Proptech startup companies partner with nationwide corporations. They tend to have strong relationships with these companies because big business comes with big money. Why not share the wealth right? But at who's expense?
Is This Even Important?
If you've been asking yourself the question, "Do I need a property management company?" or "Is Property Management important?" the answer is yes.
Investors, don't save dimes to lose thousands. We recently saw a private landlord advertise their rental home for 33% less than the competing homes around them. Sure, they probably had an approved application come in pretty quickly but they fielded hundreds of calls, screened several applications, and will lose thousands over the course of the year.
Having a property management team on your side ensures your property is reaching its highest potential all while saving you the time and stress it takes to essentially run a small business.
In Summary
Proptech Startup come and go aggressively and hire on availability not skill.
A local property management company knows the territory because they live, work, and play there.
Personalized service creates strong relationships creating a win/win/win experience
Proptech Startup offer low management fee options and services to match
Looking to Hire a Property Management Group That's Local?
Now that you've learned about the benefits of hiring a property management group that's local, you might be looking to hire one. In this case, you should look no further than MoveZen Property Management. We offer local services in several regions in the US all managed by local experts. 
These regions include the Virginia – Washington, D.C. area (NOVA, Richmond, and D.C.), South Carolina (Greenville), and North Carolina (Charlotte, Greensboro, Raleigh, Wilmington, and the Winston-Salem Kernersville areas).
Want to learn more about our services? Get in touch with us now.