Are you a homeowner or existing landlord who's wondering which type of flooring is the best flooring for a rental home? The flooring decision for rentals can be more complex when you're choosing flooring materials for a rental home versus your own home; Some renters can be harder on the floors of rental properties due to the fact that they do not own it. For that reason, it's important to look at all the costs, pros and cons, and value of each type of flooring material before installing it in a home you plan to rent. Personally, we suggest to all of our owners that they invest the extra cost upfront for a more durable vinyl product. Between time and future possible rental-loss income, you'll more than likely end up saving money and stress in the long run and may be able to get higher rental rates sooner; More money in your pocket!
Carpet
For landlords on a budget who need their floors installed cheaply, carpet may be the answer. While not the best flooring for a rental home, its cost efficiency is an appealing factor. Many apartment complexes choose textile floors due to their low cost, usually about $2 to $7 a square yard, depending on the type, style, fiber choice, and pile. However, this isn't always the best option for property owners who are considering leasing their properties long term.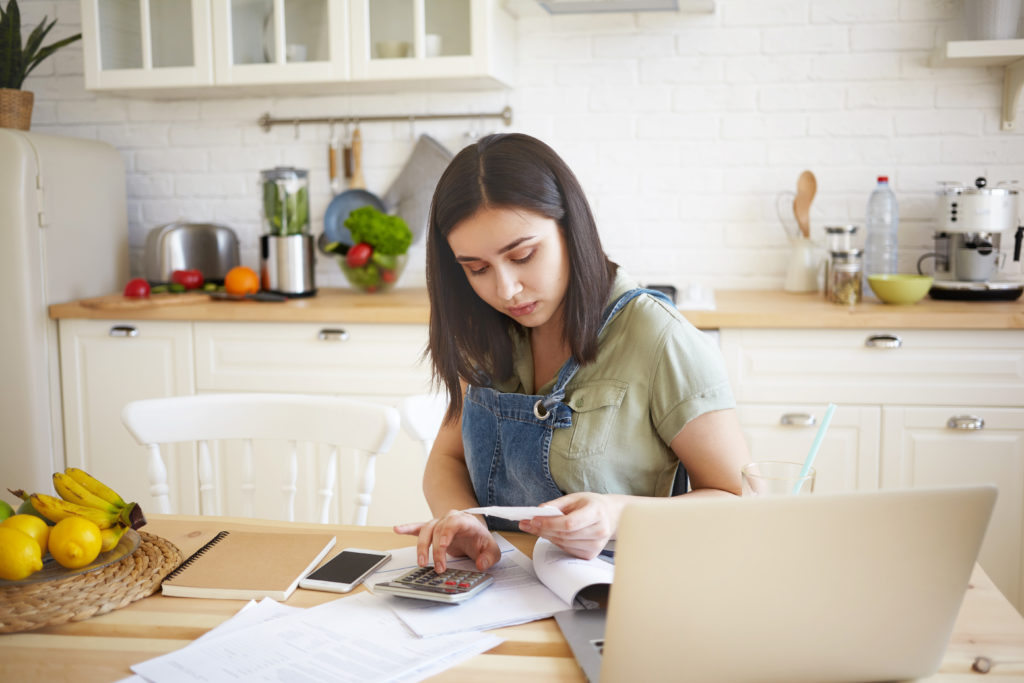 When it comes to types of carpet to install, understanding the above mentioned is key. Style, pile, and fiber choice are all pertinent factors to consider when choosing your carpet. Twist styled carpet tends to be the least expensive while patterned tends to be the most expensive. Berber falls somewhere in the middle but we find it doesn't last the average 5-7 year lifespan carpet should. Pets, shoes and even your vacuum can pick up small woven strands and pull it out, completely ruining the entire room.
Hardwood
Hardwood flooring is one of the most expensive flooring types you can use in a rental home. Depending on the type of wood, width of the plank, and install surface, pricing on real hardwood floors can run anywhere between $4-$15 a square foot. You'll see homeowners and investors put hardwood floors in their homes when they're going for that timeless beauty in high-end properties, but that's typically all. While you may think investing in the real wood floors would increase the value of your rental property, you're probably doing more harm than good. Its easily scratched and does not fair well with any amount of water getting on to it. Almost 100% of the time that we see hardwood floors, especially in a kitchen, there will be some sort of water damage under the fridge from the ice-maker, of all things. You can always replace the individual planks (assuming you bought extra at the time of purchase) or refinish your flooring but it does come at a premium cost. Many of these blemishes could be considered normal wear and tear that isn't chargeable to a tenant's security deposit. While beautiful, this may not be the best flooring for a rental home.
Laminate
Laminate flooring is an affordable option for every home. With price ranging between .70 cents to $2 a square foot, its a durable and easy product to install and replace. Available in a variety of colors, styles, and patterns, this type of flooring is ideal for wet areas and even basements. Being a hard surface flooring, cleaning and maintaining become easier for both tenants and landlord. Unfortunately, there are times that older or thinner laminate flooring can become loose from the subfloor, making it easier for knicks and tears to appear. This isn't patchable and the entire room would need to be replaced. This style of flooring though does typically have a 5-7 year lifespan.
Tile
Tile comes in a variety of materials, including cement, natural stone, and composite. It comes in hundreds of different colors, styles, and sizes and is best for areas that see a lot of water. You can certainly put it throughout the entire home but that's something you see more in homes where sand and dirt are daily issues. Easy to maintain, scratch-resistant, and being water-resistance are the most valuable aspects of tile. Unfortunately, however, you will see that tile is on the top tier of price. With price ranging from $13 and up a square foot, tile should be considered for smaller areas with solid flat subfloors. Replacement is possible to individual tiles that have cracked through its lifetime but can be costly and messy.
Meet The Prized MoveZen Team
Vinyl Plank
Vinyl plank is a relatively new type of flooring material that's available in different plank widths, colors, and even textures. Fast and easy to install, and with an average lifespan of 10-20 years, Vinyl plank is the most efficient flooring choice any landlord could put in their property. Extremely durable and easy to repair/replace, you'll see your investment work for you! We typically see our future renters looking for easily maintained flooring, especially if they have pets, and are willing to pay a little more for a home that has this feature. Depending on the exactly Vinyl you choose, you can estimate that it will cost anywhere from $2 a square foot all the way to $20 and beyond.
Final Thoughts
Here at MoveZen Property Management, we typically recommend vinyl floors for most of the properties we manage due to its long lifespan, durability, and timeless look. With thousands of different options to choose from, you'll always find the perfect color scheme for your home. Always consider the room in which you're replacing flooring in though. Is it a high-traffic area like a kitchen or living room? What kind of sub-flooring is under the existing flooring? We work very closely with a local flooring company that gives us unbeatable deals and quick turn-around times. If you're considering updating or replacing your flooring, contact your property or account manager to discuss what options would improve your rental homes' value and quality.