Rental Market Update [Covid-19]
The Coronavirus pandemic of 2020 threw the whole world into a tailspin, shutting down entire countries, shuttering businesses, and sending scores of people to their homes to do everything from working, attending school, and enjoying social time with friends. The real estate industry and housing market weren't spared the "new normal," as well as standards and procedures that are designed to keep everyone safe and protected.
The Side Effects of a Remote Country
When the country first declared the Covid-19 event a pandemic, many companies rushed to send their employees home to work remotely. Schools were closed, and students were now thrust into virtual classrooms where raising a hand happened with a click of a mouse. This move to remote living had a profound effect on the real estate industry, with people realizing that they were no longer geographically tied to their workplaces and schools, and could now seek out more affordable living arrangements with zero commutes.
With scores of people fleeing large, densely packed expensive cities for suburban, socially distanced enclaves, landlords saw a rush of new applicants for vacant apartments and single-family homes. This has been great for landlords and management companies, but not so great for prospective tenants. Overall, North Carolina's less populated metros like Winston-Salem and High Point have seen a drastic demand for new rentals. We've clearly seen many more potential renters eschewing Greensboro for Winston-Salem and High Point, and Charlotte for Concord and the Indian Trail area. Similarly, even Raleigh, the capital of North Carolina, has seen a large flux of tenants opting for the outskirts of the city with land and space to spread out.
New Policies and Procedures in the Rental Market
The days of being able to walk into an apartment complex and ask for a tour are gone. Many major property management companies require a pre-qualification, appointment, or reservation before showing a vacant home. Temperature screenings, mandatory masks, and social distancing are now the norm when taking a tour, and residents are finding that getting tours can require long waits. While our method of rental management largely offsets this problem, it often creates an environment so competitive that we have to cancel dozens of upcoming showings once a home rents.  To cut down on showing bottlenecks, we've enjoyed great success in implementing 3D virtual tours through Matterport using a high-end camera that literally scans every square inch of the home.  Like Virtual Reality or the well-known Google Street View, you can walk through the home almost exactly as though you're there.  This allows tenants to preview, eliminate poor options, and schedule a showing as more of a final step than the first.  We also have contactless showings available through Tenant Turner, so in our case, a prospective tenant can complete the whole process from start to finish—taking a virtual tour, filling out the application, and signing a lease—without ever meeting with anyone in person.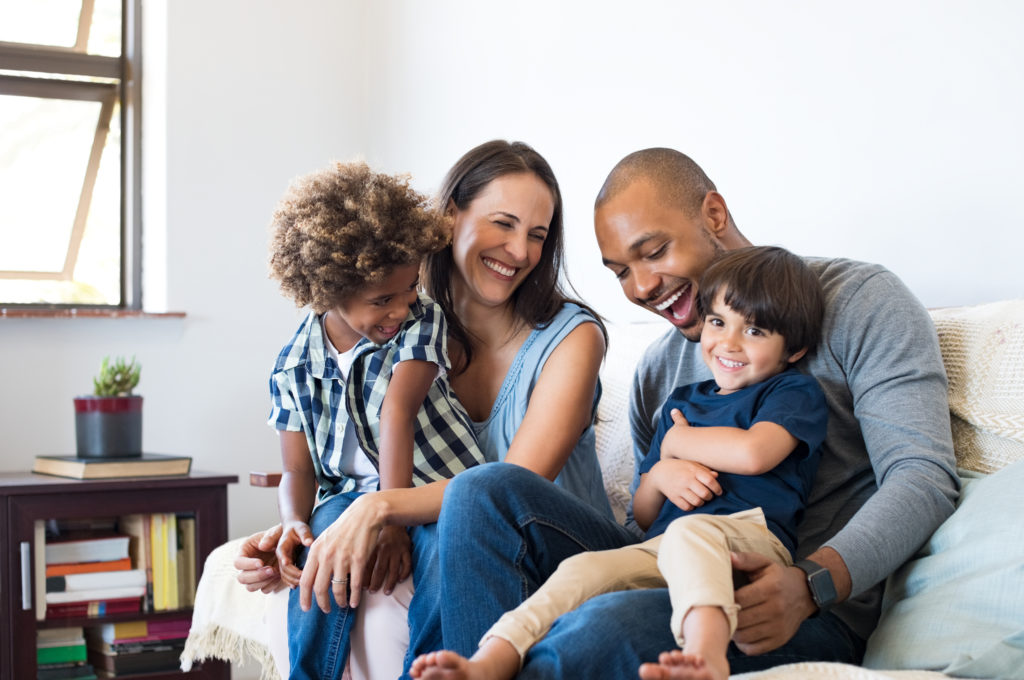 Rental Market Price Trends
Prices for rentals in major cities like Charlotte and Raleigh have seen noticeable drops.  Even drastically in the more dense areas as people no longer require housing near workplaces. In addition, the appeal of low-density, nearby towns like Wilmington has driven pricing down in these major hubs, forcing landlords to scramble to market to potential renters with greater incentives and flexible terms. Some landlords have resorted to relaxing credit standards, dropping rent, and offering shorter leases to attract residents back to downtown areas which have become virtual ghost towns in the wake of the mass migration to the suburbs. Even we're struggling in dense downtown areas, but overall we've enjoyed excellent 2020 results in these larger cities.  We've always had a diverse portfolio of above-average properties. That combined with her our high-tech rental management system has more than offset the dense and expensive city challenges.
We're starting to see some normalization though.  Winston-Salem which had been absolutely on fire has begun to slow a bit. According to Zumper, a site that compiles rental data from markets across the United States, Winston-Salem saw a -4.8% decrease in rent between September and October 2020. The 84th most expensive rental market in the country, Winston-Salem had the fourth largest monthly decrease in the United States during this period.  To put it in perspective though at one point this summer 2 bedroom rental units were up 11% year over year!  So to say that we're seeing huge and hard to forecast rental market swings is an understatement. Cities like Raleigh, Charlotte, and Greensboro have been more consistently feeling the heat with prices dropping rapidly early on, and recovering only slightly as people move away from costly central business districts and toward smaller, inexpensive towns.
Limited Vacancies
One of the major trends this year has been limited vacancies in fast-growing lower-cost areas. Many people are moving to North Carolina from out-of-state, migrating from Philadelphia, Boston, New York City & even California, to the more affordable coastal towns and metros in North Carolina. The state has become a clear hot spot for those who are fleeing the virus and leaving behind their overpriced digs in expensive West Coast and New England metros. According to moving company United Van Lines, North Carolina saw a 57.3 percent spike in inbound moves last year!  We expect 2020 will see even larger growth. While this is great news for landlords in low-cost areas, it's very bad news for renters who are looking to downgrade to cheaper towns within the state.
Throughout most of this summer, for most of our listings, we declined every application that wasn't nearly perfect, even on subpar homes. Not only are there few vacancies, but rent prices have spiked in the lowest-cost areas. Towns like Leland, High Point, Clayton, Concord, Indian Trail and similar suburbs are typically running significantly higher than the pre-Covid averages.
That's not to say that larger metros have slowed across the board. Wake County's Economic Development Executive Director Mike Haley says that Wake County has been experiencing rapid growth for a few years now and the Covid-19 pandemic has only accelerated that growth. According to Haley, people are flocking to North Carolina from as far away as California. The same goes for Mecklenburg County, though again relocating renters are focusing on the outskirts of the metro area without a doubt.
Bad News for Marginal Renters
One thing that this trend has done is shine a light on and amplified the inequality that already existed in the housing market. Renters with less than perfect credit, borderline income, or shaky rental histories have found themselves "locked out" of certain areas. For towns like Leland NC [suburbs of Wilmington, NC], which used to be the value town, it's been a blessing in disguise. With many City of Wilmington residents fleeing expensive and cramped spaces, outskirt towns have now become a hot owner's market, with landlords requiring higher income, increasing rental rates, and filling vacancies quickly leaving many out in the cold. Tenants looking for vacancies are finding it increasingly harder to find the right rental in the post-Covid landscape, and this is likely to head further downhill.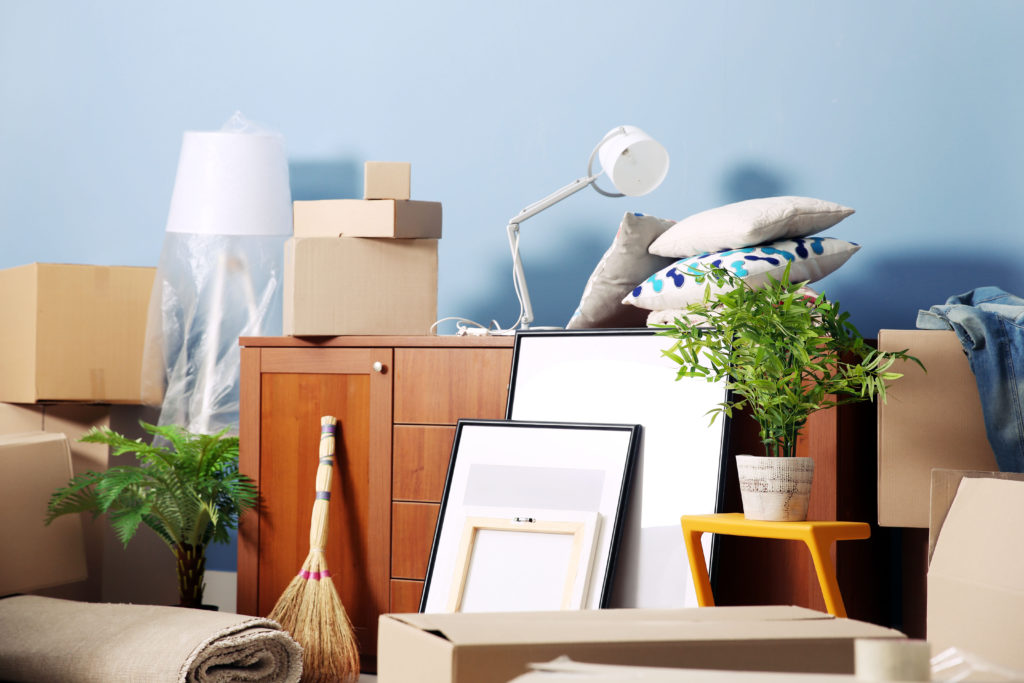 Unintended Consequences Lead to Bad News for Everyone
When the initial shutdown happened, many businesses were forced to close their doors, laying off or even firing scores of people in places like the Triad and all around the state. This meant that renters were suddenly without income and had little ability to pay their rent. Unemployment offices scrambled to keep up with the surge of applicants looking for assistance to keep their heads above water. The state offered a temporary freeze on rent payments, but landlords found themselves having to scramble to cover mortgages and maintenance expenses now that their income had suddenly dried up.
When the economy slowly started to open back up, landlords found themselves forced to evict tenants who were months behind on the rent with no way to repay it. To make matters worse, the economy re-opened in the summer, the very time that college students in the area typically look for apartments and houses for the upcoming school year. With universities switching to online-only classes, landlords found themselves without one of the most reliable renting communities of recent times. Another strain on landlords was that repairmen were absolutely slammed with the increased strain on houses due to renters staying home. If you were able to get a good contractor at all, they were likely to charge very high prices.
In Summary
The most concerning ripple effect of the Covid-19 pandemic is that landlords have tightened standards for new tenants to avoid major losses in the event of another Covid-19 spike. Landlords are looking beyond whether the applicant has a steady job. They want to know if the applicant has a steady job that can withstand a mass economy shutdown. Essential workers, those on fixed incomes from Social Security and those in high-demand industries fare much better than prospective tenants who work in the hospitality industry, for example. Landlords now ask questions about whether the potential renter's office switched to remote work, or they were laid off in the first shutdown.
Another major effect of the crisis has been that renters for pricier cities are much choosier than they used to be. Our company, in particular, has long been able to get great results in higher crime areas when the general location is solid.  A great example is the fringe areas that surround the very costly central business districts.  A great example being parts of downtown Charlotte, relative to Uptown.  In 2020 however, this trend seems to have slowed dramatically.  Higher crime and nearby rundown homes now have a guaranteed major effect on rental desirability, and there is, unfortunately, no easy solution.  Not only the area, but tenants are also much choosier about the homes themselves.  In the past we were able to secure phenomenal tenants despite obvious problems with carpet and paint.  These days, however, you almost have to get a home in great shape if you hope to secure a great tenant.  That or slash the price dramatically.
Changes to the rental landscape have dominated housing news cycles, and these changes are likely to persist as long as Covid-19 remains a factor. Large urban metros and central business districts have been hit hard as the NC economy continues to reel from the effects of the pandemic. Rental rates continue to struggle in many areas, which also tends to go hand in hand with and even lead to higher crime. Management companies like ours are fielding desperate calls from displaced people who can't find homes, as well as landlords who can't seem to make ends meet. For tenants, only the top applicants with the best credit and income come out winners. Even still, for landlords who were marginally profitable prior to COVID, it's been all too easy to slip deeply into the red.  No one can predict what this means for North Carolina's property management market, but one thing is certain, the issue of the have's and have not is likely to get much worse before it gets better.
Rental Market Update [ Covid-19] Statistics
[Raleigh Named Number 3 Tech Town in USA]
[North Carolina Named Top 'Migration Destination' During the COVID19 Pandemic]
[North Carolina Ranked #1 Most Equitable School System]