We are happy to announce a new series of articles. From time to time we will feature a neighborhood in our rental market area. It is hoped that this series will help residents – old ones and new move-ins – to be able to learn a little more about an area.
Geographical Features of Five Points in Raleigh
Five Points neighborhood in Raleigh is a quant but tiny area. Generally speaking, the area is made up of homes surrounding a unique intersection that contains five roads. The main cross streets in this intersection are Glenwood Avenue, Fairview Road, and Whitaker Mill Road. It has sort of absorbed several suburban areas including Hayes Barton, Bloomsbury, Georgetown, Vanguard Park, and Roanoke Park. The boundaries extend vaguely about 2 miles from the five-point intersection.
Five Points rates an 84 on the Areavibes livability scale earning it the title of "Exceptionally Livable."  It is ranked as the second-best neighborhood in Raleigh and the sixth in the whole state.
What Makes Five Points, Raleigh Special
This historic neighborhood is full of restored bungalow-style homes that feature deep front porches and that classic appearance. There is plenty of personality and individuality in this neighborhood as each house is different from the other. The area is full of mature oak and myrtle trees and there are plenty of parks making it a great neighborhood to take an early evening stroll in.
Here is an interesting point about Five Points when it comes to rentals. Based on a survey completed by Areavibes, while the median home price is 175% higher than the national average, the median rent is only 2% higher. In addition, there are a greater number of homes that are renter-occupied than the national average.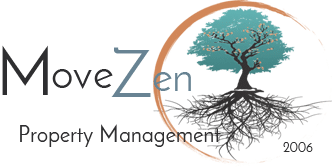 Is Five Points a Safe Neighborhood?
Five Points is proud to feature an Active Citizens Advisory Council. According to Areavibes, the Five Points neighborhood has scored a B+ in safety with the overall crime rate in Five Points being "40% lower than the national average. Five Points is safer than 98% of the cities in North Carolina."
Attractions and Amenities in Five Points, Raleigh, NC?
There are plenty of restaurants, bars, antique shops, cafes, art galleries, and boutique shops within walking distance of each other. This neighborhood even has its own veterinary clinic, farmer's market, organic grocery stores, vintage movie theater, elementary school and post office.
The Underwood Elementary School received a GreatSchools rating of 9 out of 10. For residents that are 50 years or older, there is the Five Points Center for Active Adults adjacent to the Wake County Human Services Building on Whitaker Mill Road.
Five Points is a great neighborhood to live in. Not only is it safe but it is quaint harking back to a calmer and more peaceful era. Rental rates are reasonable and competitive but the standard of living is high due to the tons of local amenities and activities. If you are interested in renting in Five Points, please contact us by clicking on this link or calling 919.249.8555