MoveZen Property Management, the Single-Family Rental Market's Leading Innovator
In One Sentence, Explain What Your Company Does:
Using innovative strategies and amazing customer service MoveZen consistently brings rental owners and renters together for win-wins
Describe the innovations you achieved in 2023 to advance your company's mission:
In 2023 we embraced technology and innovation in full force. The year began with the hype around Chat GPT (OpenAI chatbot) and LLMs (Large Language Models), and we instantly implemented their power in all facets of our business.
Our Marketing Director used GPT 3.5 to learn HTML5, (Hypertext Mark Up Language) and began creating powerful website customer tools such as a vacancy rate calculator, and an estimated income calculator.
Our CEO utilized GPT to learn tougher JavaScript in a fraction of the time it took to learn Python. At that time we replaced our error-prone and update-laden Python proprietary Chrome plugin with a substantially faster, more portable, and dramatically more accurate version (our company switched to Edge in 2022 because we're pros)
Appfolio is a national leader in property management software with few rivals. Even their rivals have questionable API (Application Protocol Interface) access. So access to our data has been a constant struggle for years. If we wanted to use any third-party software, we had to manually, or with complex buggy mapping, recreate our data. This locked us into their system so that we could only utilize their tools. Tools used by most of our competition, and tools designed for managing properties. We are customer-obsessed, so that was a two-pronged problem.
Our most important innovation which is currently in Beta and is designed with the help of GPT4 (OpenAI) and Claude (Anthropic chatbot), is utilizing Microsoft's Fabric (formerly Dataverse) platform to begin our digital customer journey on our database first, as the single source of truth, then push that data to Appfolio. This will allow us to make a customer service help desk, or leading customer CRM (Customer Relationship Management) software the cornerstone software for our business, rather than Appfolio, and their property first design. Most importantly it allows us to put our customers at the heart of everything we do, first thing.
Another significant benefit to this method is that we can build proprietary apps and software with ease using Fabric, Plugins, Power Apps, and API's with the help desk or CRM. In effect, we have taken total control over our data so that we can build a dramatically better model based on our depth of experience, and focus on customers. Another poweful benefit of Fabric will be our ability to build crucial Power BI management reports not provided by our current software.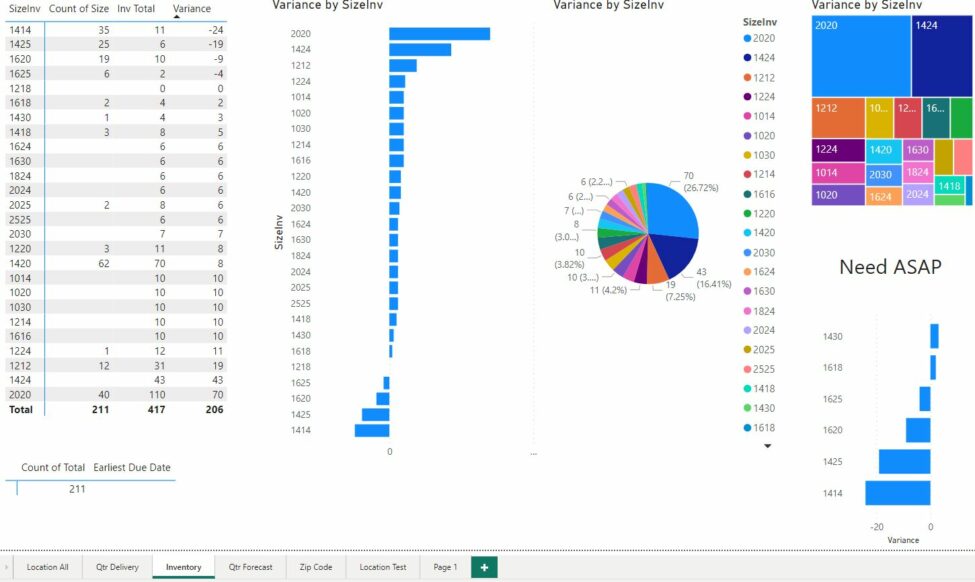 We had to innovate around another problem as well. While Appfolio wouldn't be central to our system, it would still be a major closed system that we would need to interact with daily. They recently introduced scheduled email reports, a rudimentary tool. Still, it was important to our needs and the impetus to make this long-planned design feasible starting in 2023.
We can export these reports to Fabric, process them into highly portable data, and update our primary database nightly to reflect changes. Not ideal, but feasible for our needs.
Our proprietary Chrome/Edge plugin is shaping up to be a powerhouse productivity tool, for all levels of our business. It currently utilizes a rudimentary design of storing variables in the browser cache and implementing them across other software to address the Appfolio closed system problem for the time being, but this will soon be replaced with near-flawless Fabric data. Even now, we're able to utilize third-party software relatively efficiently, and that has been crucial to our culture of excellence.
Another function of the plugin is to serve as a support app to fill needs not provided by Appfolio in particular, but also by our project management system. Co-Pilot type tasks for quick reference, to speed productivity for all of our many account managers across the region. These tools include features such as county / tax record lookups, quick reference checklists, supplemental data, and tying disparate data together in a single place. Most importantly it offers instant access to our internal and external knowledge base wherever they may be working physically or digitally.
Unfortunately, our improved performance data is skewed as a result of the staffing turmoil of the past few years, and actual productivity gains are too noisy to publish.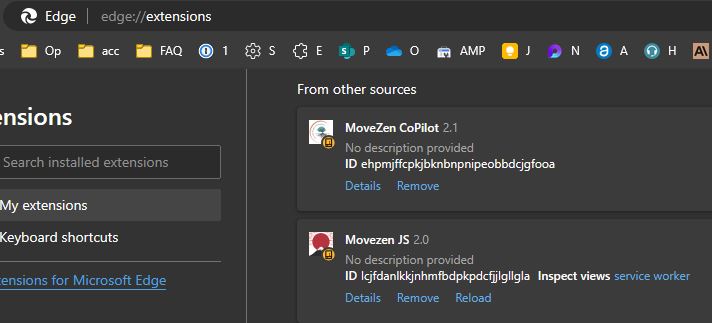 These innovations allow us a flexibility that others in our industry fundamentally won't have. Combined with the implementation of omnichannel chat / SMS our company has taken a surprisingly innovative approach for our industry, a customer-centered approach.
As a result of productivity gains across our entire organization, we are investing heavily in building out this application and model. Over the coming 2 years we'll expand and apply our "on-the-ground" experience to craft an application that only a highly innovative property management company could design.
By that time we'll have standardized and unified our UX/UI using Microsoft's cloud, including access to the latest Azure AI tools, as the backbone of our IT process and infrastructure. Unified into a polished and field-proven product that could serve customers across the entire single-family management sector, and has ample opportunity to capture a sizeable customer base from an industry that's projected to earn 115 billion in revenue from 2023-2028 per IBIS World. We have begun exploring spinning off a software division because of our success with this strategy.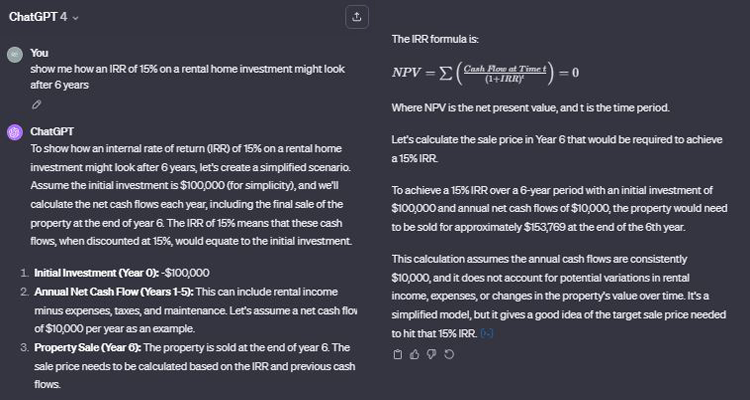 As staffing costs exploded in 2022 we began to outline an industry-leading automation design. Again utilizing the power of LLMs, a beta version of our Fabric database, and our proprietary plugin, we have implemented a Power Automate and Zapier model that automates 30% of the total tasks our primary staff were doing just last year. Our automation model utilizes dozens of APIs, and hundreds of flows, and performs thousands of tasks weekly.
Hiring and training have never been harder than it is now, and the combination of these innovations has enabled us to implement a structural innovation as well. We are creating a well-trained and organized technical support division to provide custom automation and highly technical support for our many local staff across our region, from anywhere in the world. This frees up our primary staff to focus most of their attention and effort on the customer.
These innovations advance our company by delivering an unmatched experience to our most important mission, successful customers.
General Staff Management & Productivity Innovations
As early as January we began training our entire staff with important skills that would help to take full advantage of the hottest topic that month, ChatGPT. Often when businesses utilize these tools they're met with scorn, but we took a completely different, improve our people approach from the start. Now we not only have the power of GPT4 of Open AI fame, but many of our staff also make frequent use of Anthropic's Claude AI chat that dramatically outperforms GPT on many tasks, particularly succinct technical summary and more up-to-date data. Bear in mind that's as of this writing in October of 2023 and is likely to change given the astonishing pace of evolution we've witnessed in just a few short months. A powerful tool rarely discussed in the press is using the output from one AI Chat to get the opinion of the opposing companies AI chatbot. At that point, it largely feels like a lively discussion with three sharp opinions to kick around and build with.
More generally our company treats these AI Chats like a wise instructor and asks questions, engages, and follows up on vague issues. Rather than asking a bot to can an important email for us, we have a dialogue that begins by asking for input on how we might present our case to achieve a certain goal with a customer, and often ends with something along the lines of, "in your opinion is this clear regarding the issue and constraints, and also empathetic to the problem at hand?". We don't ask the chats to perform broad tasks like writing an entire article, we take a targeted approach.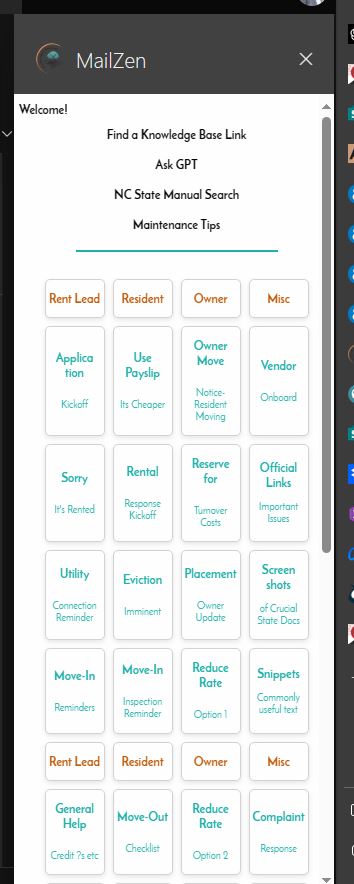 We also don't take the first response at face value as it's always superficial. We ask follow-up questions and feed them clarifying thoughts and data in smaller sizes. Our staff are learning the nuance of being rental investors as a result of a process of critical thinking and well-versed feedback, a dynamic learning experience. For a company short on resources where management attention comes at a premium, it is allowing our general staff to flourish much more without direct oversight.
The AI chats give us a powerful tool in our favorite staff management kit, the Socratic method. Often when staff has a general question, we have them start by polling GPT, and presenting the discussion outcome to us, in the form of an approval request if possible, and that approval typically kicks off additional API automation of various types via Power Automate and Zapier.
We can then not only judge if the response itself was effective but also if they asked the important follow-up questions (true comprehension) that should typically follow any major point. A very powerful tool is what did you discuss with GPT on the topic? How confident are you in that assessment?
This method allows our managers to act more as impartial referees rather than writing or recalling the standards in real-time. This is a significant growth process for both our general staff and management.
Customer Innovations
If 2020-2022 taught us anything it's that focusing obsessively on the customer is a very rare and rich opportunity for businesses in the post-COVID paradigm and that pre-2020 staff management controls were about as useful as those from the 90's.
So our two significant customer innovations of 2022-2023 have been to begin rolling out omnichannel chat, combined with our already extensive and thoughtful knowledge base / help center. This will make it simple and efficient for our customers to get help or a quick second opinion from our leadership staff. All in the form they most prefer, wherever they are. We'll soon be available to our customers via Facebook chat, website chat, SMS with staff or department, and of course email. Perhaps most unusual in the post-2020 paradigm, we are making heavy investments in consistently answering our phones as well. A throwback innovation if you will.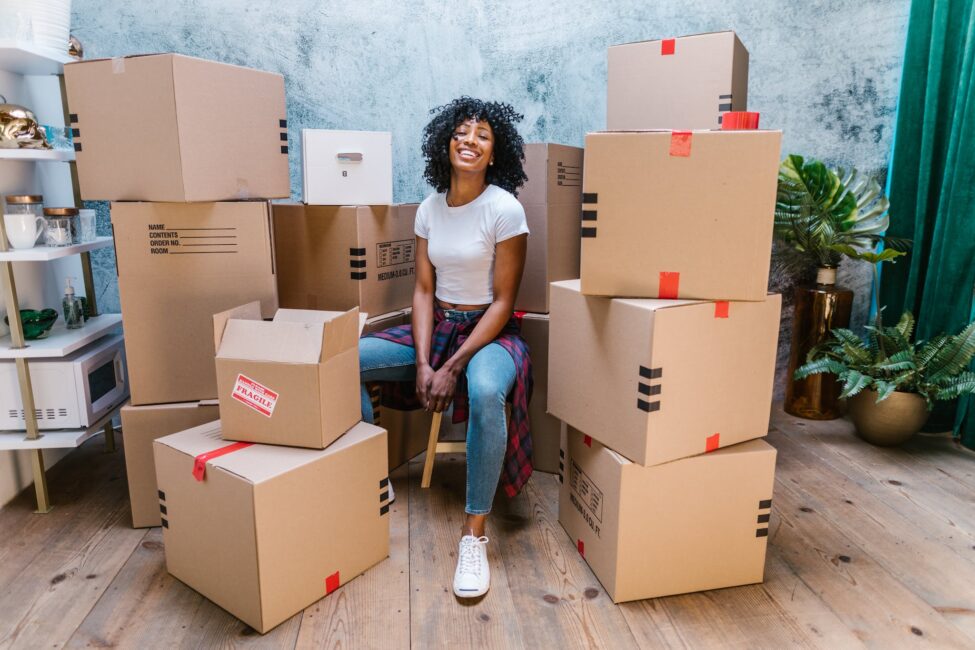 The most important innovation for our customers in 2024 will be the introduction of KPIs for our staff. As with most companies, our quality of service went off a cliff in 2022. While we were exceptional leading up to it and fell much less than most, it was a painful experience. To that point, we had operated as a relatively free culture that tracked a few leading metrics and mostly relied on our culture to deliver detailed excellence. We found that in a post-COVID employment landscape, at least for the time being, left our hiring, management, and staff development.
In keeping with our full-featured approach to all problems, we are also creating an industry-leading new staff onboarding and training process to increase the odds of success for us, new hires, and our customers.
Explain How Your Company's Innovations Are Leading Your Industry Forward:
Throughout our history, our company has been on the leading edge of nearly all technology useful or introduced to the single-family property management industry.
We began self-showings using digital lockboxes and scheduling software, ubiquitous since 2020, in 2010. While more common among large companies, this technology is still rare among non-REIT property management companies.
We began 3D scans using the state-of-the-art Matterport 3D Modeling Platform and cameras in 2017. At that time major apartments were using this technology sparingly, and it was nearly non-existent in single-family. It was innovative as there were two major challenges. Technically rolling such a high-tech process out to many locations and justifying the cost of that implementation combined with the Matterport platform.
Once we tackled those two challenges we dramatically streamlined and sped up the process of converting a home into a consistently exceptional rental listing, across a wide territory. We also provided for likely the first time in the industry a fully 3D tour for all our listings, a feature that both our owner and renting customers could both appreciate meaningfully. Since then it is still not an exceptionally common technology, especially as a default option at scale. When it is utilized it's often with cell phone technology, free hosting services such as Zillow, and not implemented as a systematic part of a partially automated listing process.
By 2014 our company could operate in full, remotely. An innovative model for an industry that up to that point was still quite antiquated. Utilizing Slack chat, VOIP phones, and high-resolution video/photos gave owners the feeling that they were involved in our process and that they could easily reach someone knowledgeable despite the field nature of our business. As a result of early cloud-sharing adoption we could efficiently deliver media that provided customers with peace of mind knowing their home was visibly well cared for.
Since 2009 our company has been a leader in the rental market data race. We utilized a small organization called Point2, which has since evolved into a leader and is now part of the industry-leading Yardi Platform. Point2 was an early inventory of a "rental" data feed, that came packaged with extensive data on customer interaction across their many digital assets, and third parties. This data was easily shared with our customers, and gave them a first-hand look at the performance of their rental listing, at a time when almost no company offered either the digital marketing feed or the extensive performance data. We've also evolved to a powerful Power BI data management system.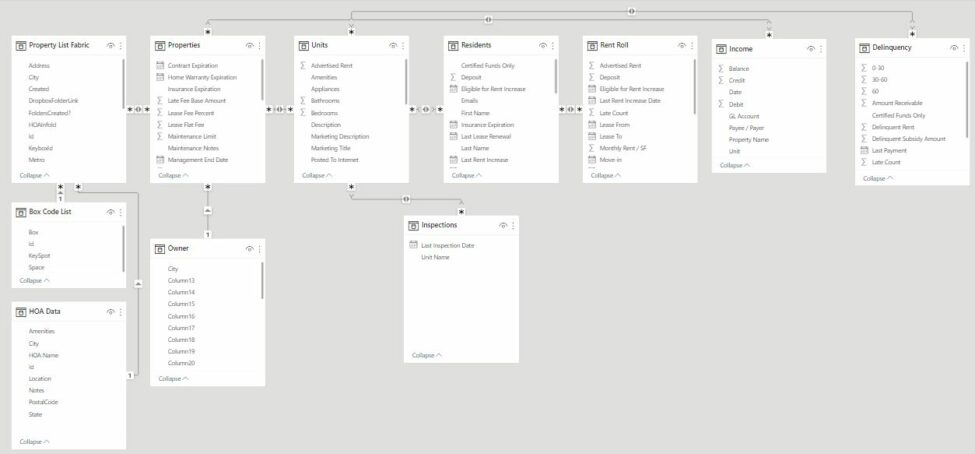 Of course, when the world was rocked by COVID in 2020 our organization already had all of the industry-leading tools in place to navigate those troubled times. They were well-tested and generating proven performance gains, and a large, pleased customer base. Nearly everyone in our industry, even multi-family behemoths, was far from prepared. This preparation propelled us to an explosive growth rate as we were able to focus on customer success directly.
Explain How Your Company's Innovations Are Addressing Larger Societal Issues:
Our company culture is defined by our ability to find a win-win scenario, and we feel we have driven the industry forward on the issue of bringing renters and landlords together on a harmonious footing. This challenge is the primary difference between single-family management, and multi-family. In our industry, our success is defined to a large degree by our ability to guide two opposing viewpoints to beneficial common ground.
Our culture and marketing materials discuss our golden rule philosophy extensively. It's a powerful guide when searching out win-win solutions, and our customers and industry partners alike have responded to this relatively novel approach. When our company began managing rentals in 2006, resident care and concern were nearly non-existent. While not ubiquitous now, we feel the industry has come a long way on that issue, and we are proud to be on the leading edge of that crucial research, development, and innovation.
We strive for efficiency in all that we do, and that tends to benefit rental owners more than renters. So we have sought out opportunities to improve our residents' experience with our company as well, and it's been reflected in our results.
We frequently pair owner benefits with resident benefits. One leading example is that we implemented a physical filter delivery program. While there's a small cost to our residents, it has dramatically increased the size and scope of our operations division, so that we are beginning to implement a courtesy and discounted repair service directly to our residents. Often when fulfilling an owner's need, we are also able to fulfill a small but crucial resident need as well.
Our company has always been communicative, transparent, and direct with potential renters. While basic, these traits are not standard in our industry and during a hectic housing market era were well received by struggling renters. These responsive and customer-focused approaches have reduced headaches at a time when many companies have turned to an often customer service devoid prop-tech model.
We've enjoyed a significant and proven growth rate, and our owner customers have consistently thrived with our system despite taking what many in our industry might classify as a "resident-friendly" approach. This is often anathema to landlords and property managers across the country. However, we feel we are proving that a better model exists, and should be adopted to the benefit of landlords and renters.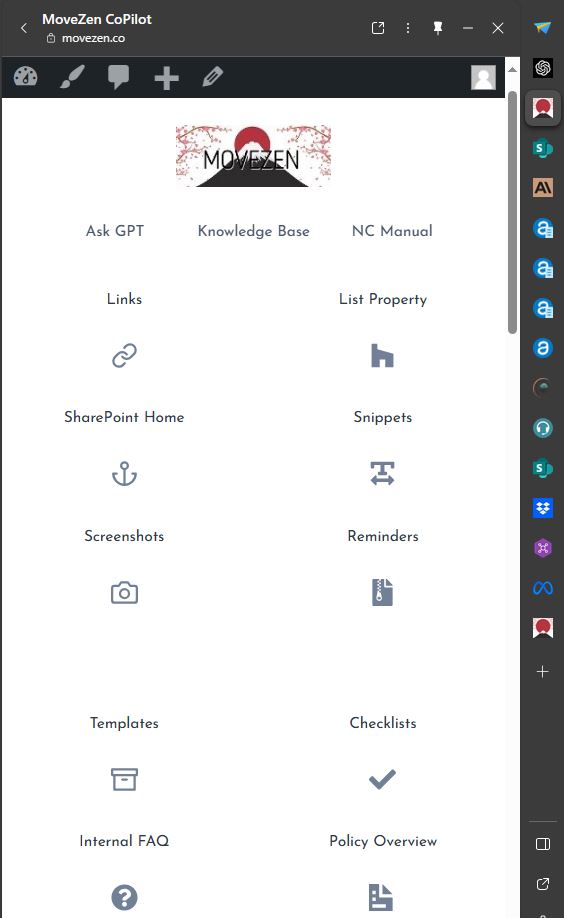 Because many of our efficiency innovations benefit landlords more than renters, our company set out on a goal to one day spin off a non-profit management company aimed at helping low-income landlords better handle the complexities and costs around safety, reasonability, and availability that can lead to significant risks and headaches to a large portion of the US population. In exchange for free and exceptional management, our owners will agree to our higher-cost, innovative win-win methods. We hope to dramatically improve the health, safety, and well-being of a renter population that has been an important part of our company.

One of the most important impacts these innovations have had on our company in 2023, is in our ability to care for the staff who carried us and our customers through the COVID crisis. We've dramatically simplified their duties, automated the most unpleasant tasks, and put them where they have always wanted to be, with customers. Our increased efficiency has also allowed us to dramatically increase salaries and benefits, and therefore morale and results.
Since 2019, as a result of our innovative culture that led us to be well positioned when COVID-19 rocked housing, our company has grown our staff count by 125%.

Despite competition from Wall Street REITs and California Prop-Tech firms with little need for profit, we have grown to soon cover 3 premier states, with an almost unmatched reputation, while self-funding from cash flow.

We are driving against the grain of our industry from a prop-tech model to a customer-focused model. While we employ cutting-edge tools, they are always to the benefit of our customers. Despite high costs and technical hurdles, we've consistently adopted the latest benefits, and we have proven that efficient, long-term community-focused management can offset most of the headaches of being a landlord. A model our competitors and private landlords can both draw from.
RE Hunter is the CEO of MoveZen Property Management. The leading single-family model delivering unmatched customer service, resident satisfaction, and consistent low headache results. MoveZen is transforming rental housing.

October 25, 2023