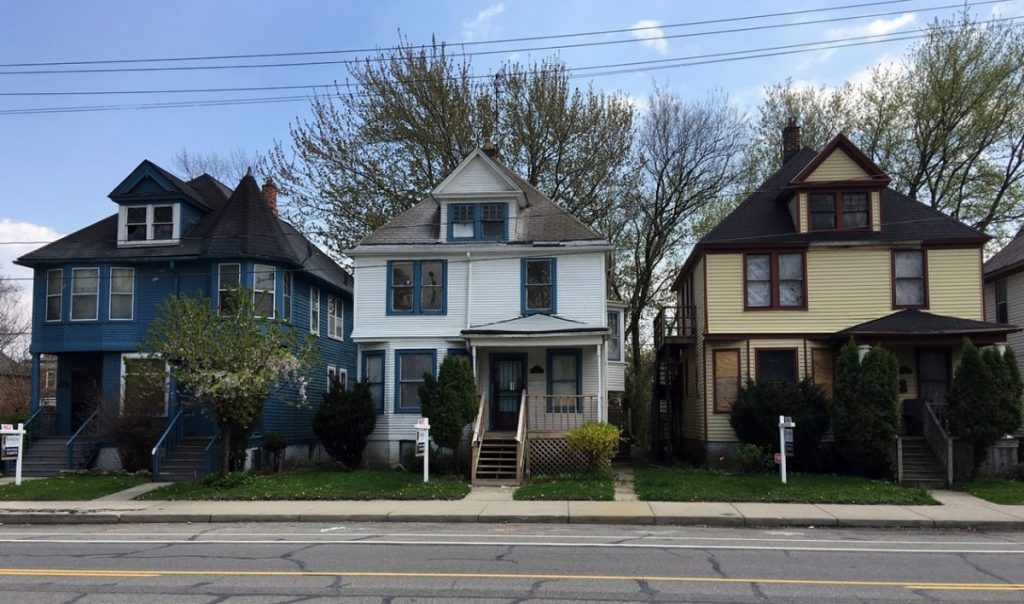 This is the second in a series of articles about how you can increase your rental income through conversion. Today we will look at how to maximize your rental income by converting a single family residence into a multi-family rental.
Why Convert a SFR into Multi-Family
Not all single family properties should be converted into multi-family. But there are several reasons why this would make good financial sense. If your rental property fits into one or more of these categories, then converting your rental may be a good idea.
The property is in a multi-family zoning.
The surrounding properties are already multi-family.
The home has over 1,200 square feet.
The current layout does not function well.
The home has a second story and the staircase is close to the entryway.
The home has a walk-out basement.
The property is hard to rent or is often vacant.
How to turn a house into a duplex
Some properties will be easy to convert into a multi-unit rental. Try to maximize the current layout. Here are some easy ways to get more rent:
Walk-Out Basements. This is the easiest conversion option. The new unit, however, will need to have enough natural light so it does not feel like a cave. It will need ingress/egress windows that meet local construction codes. The stairway will need a secure door with a double deadbolt.
Second Floor Units. Converting a second floor into a new apartment depends on a couple of things. First, is there at least one, but preferably two bedrooms, on the first floor? Can you convert an unused dining room or sitting room into a bedroom (i.e. it needs a built-in closet)? Where is the access to the second floor? If the staircase is right as you walk-in, you can create a foyer with doors to both units. Could an exterior staircase be built and the interior one closed off?
Dividing a One Story Home. If the home has a lot of wasted space such as an overly large living area or extra rooms such as a dining room, sitting area, library or den, these can be converted into new living areas. Make sure you consult with a professional before you move any walls to make sure they are not loadbearing.
rental-repair-costs-for-nc-landlords.jpgHow to Reduce Conversion Costs
In order to convert a single family home into a duplex, you are going to need two kitchens and at least two baths. Try to keep all the plumbing close by each other or close by the entry point to the house to minimize plumbing costs.
Ideally you would want to separate the utilities and have each tenant pay for their own utilities. This can add considerable costs to the conversion including new meters, a new breaker box and furnace. Another option is to include the utilities in the rent or set-up a pro-rated utility assessment. For example, if one unit has 600 square feet and the other 400, then Unit 1 would pay 60% of the utilities and Unit 2 covers 40%, billed on a monthly basis and paid at the same time as the rent.
Converting a single family into multi-family requires some creative thinking; careful cost-to-rent analysis; and application of the current construction laws. But, if done well, the additional rental income can maximize the profitability of your investment property.