Apartment Property Management 101
Listing a unit in your apartment complex or multi-family real estate investment is only the first step. If you want to locate the best tenants and command the highest rent then you need to do more than just list it and have your agent plop it on their website. There are 10 specific things they need to do to market your apartment complex and find the best tenants.
Offer Value Add-Ons
Tenants have lots of rental choices so you need to have your property stand out above the crowd. Can you offer a service or an amenity that will make your apartment a superior choice?

Here are some top requests of tenants:
Free High-Speed Internet
Covered Parking
In-Unit Washers and Dryers
Free trash pick-up
BBQ or picnic area
Give a Move-In Bonus
If you really want to grab a tenant's attention, offer a move-in bonus. This is a great marketing technique. An attractive bonus or award item can even blind them to a slightly higher rental rate. An obvious move-in bonus could be a one-month rent reduction. While this will work well, a move-in gift often attracts more attention.
Consider these ideas:
$50 Starbucks Gift Card
A paid trip for 2 to a local spa
A gift card to a local restaurant
A bountiful gift basket
Free potted plant or tree for the deck or patio
Advertise on Rental Websites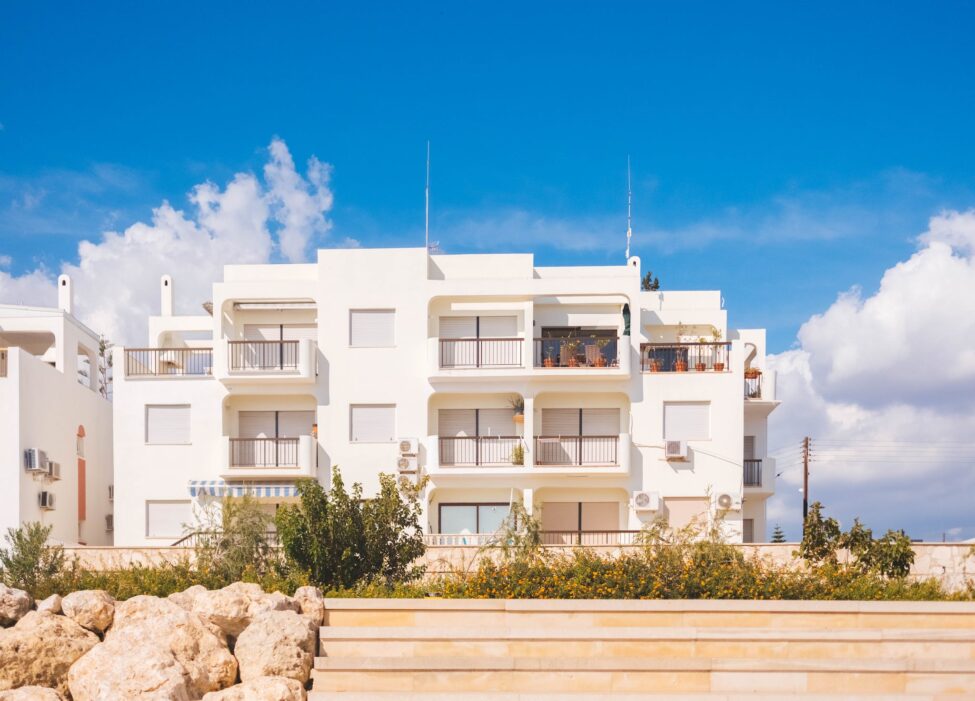 You could offer a free month's rent, but if no one knows about it then it will do you no good. The internet is a great way to get the word out. Make sure your property manager is listing your properties on sites like Craigslist, Trulia, Apartments.com, Zillow, and Hotpads.
Use Social Media to List Your Available Apartments
Your property management company should be on several social media sites like Facebook and Twitter. When your property is available, they should be posting a listing to let the world know.
Advertise Rentals in the Newspaper
Paper may not be as popular as electronic media, but it is still the go-to source to find apartments to rent. Using newspaper ads that direct attention to your agent's website is a great combination of these two mediums. Now add a third medium by making sure there is a prominent "For Rent" sign on the property.
Make Your Apartment Pop
Advertising that is drab, boring, and just like everyone else's is not going to grab a tenant's attention. Make sure your agent writes a spot-on listing. They should be listing all the area's amenities. They should focus on what makes this apartment complex so much better than another.
Seek Referrals from Other Tenants
Every rental property has some awesome tenants that you hope stay there forever. Why not ask if they have any friends or family that is looking for a place to rent. If their friends are as good as they are, it would be a win-win all around. Sweeten the offer by offering a cash bonus, rental discount, or gift.
Give them Something to Look At
A picture says a thousand words. A bad picture sends a tenant looking somewhere else. If you want to grab the attention of a renter then you need an agent that takes awesome pictures. There is no excuse for poor lighting and non-staged shots.
Offer an Immaculate Rental
If you want your apartment's rental listings to really stand out, then the unit needs to be spotless. It should gleam and shine. It should smell clean and fresh. If it needs paint, then paint it. If the carpets are dingy and worn, then either professionally clean them or replace them. High-quality units that are well maintained bring in higher-quality tenants that stay longer.
Provide Awesome Customer Service
If you really want to successfully market your apartment complex, then your agent has to be attentive, responsive and on the ball. They should be responding promptly on all leads and interests. Tenants are calling multiple listings at the same time. The first responder has a much better chance of getting the tenant.
The Best Way to Market Your Apartment Complex
We understand that you want to keep profits as high as possible. This means that you need a quick turn-around. When a tenant moves out, it needs to be rented as quickly as possible. So if you want the best marketing plan, then you need to find a property manager that can successfully execute every one of these ninja apartment marketing techniques. We here at Victory Real Estate, Inc. pride ourselves in our ability to be one of the top property management companies in the Wilmington and Raleigh NC area. We will bend over backward to make sure that your apartment complex is effectively and efficiently marketed.