The MoveZen Story
The History: Battle Tested in a Fast Changing Housing Pardigm Shift
MoveZen, the leading innovator in single-family rental management, was counterintuitively founded as Victory Real Estate Sales in 2006 by current CEO, RE Hunter. The story began as an opportunity to take part in the fast-paced sales world that preceded the great recession, while managing vacation rentals in a small town on the Atlantic Ocean that is most well known nationally for its treasured place in hurricane TV coverage lore, Wilmington North Carolina.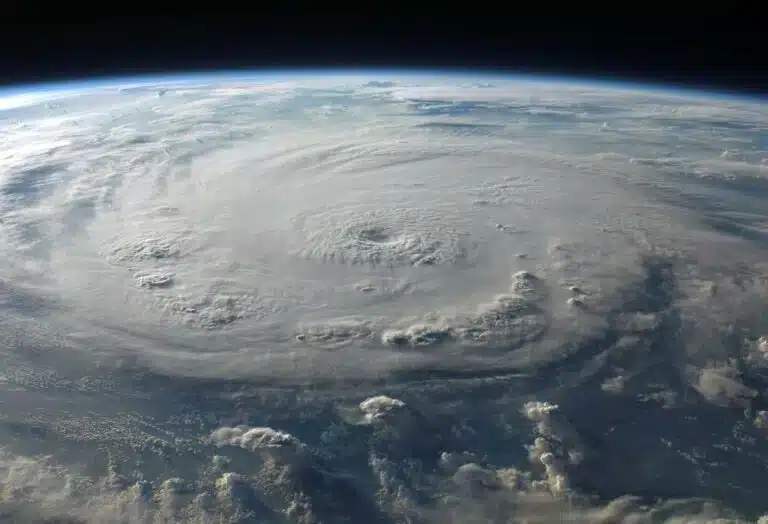 With no customers, little experience, ten thousand dollars in capital to seed the venture, and a founder in his early 20s who preferred to be parked behind a keyboard crunching data, the path that led to today was from from clear or straight.
During the housing bubble the beach communities around Wilmington advanced similarly to the famous stories of boom and bust in California and Florida. The excess, hubris, and greed of 2006-2008 left a lifelong indelible mark on all decisions that brought MoveZen to this point.
After kicking off a decent series of sales, the practical analytical nature of property management quickly began to outweigh the emotion of sales, especially home sales, and Victory Property Management began to emerge.
Chalk it up to the naivety of a mid-20s Millennial combined with the perspective of a particularly irational real estate environment, but Hunter kicked off the early days of the property management transition by coming out firmly against easy money FED policies that fostered an environment of obvious unsustainability. In article after article Victory strongly warned owners in 2007-2008 to lock in wealth that had doubled and tripled in a few years, and sell their homes at minor discounts to a slowing market. That effectively ended most opportunites for sales as almost no one at that point in time wanted to hear that narrative. Victory listed and sold its last home in late 2007, and swapped sales for property management in the name.
At this point the timeline gets interesting. Just as the restructured Victory brand was getting off the ground with literally a single customer, the great recession struck a mortal blow to housing, as well as a major percentage of real estate brokerages. Wilmington is aptly named "Hurricane Alley" and the founding city's identity may have presaged what was ahead.
The history of rental housing since 2006 is itself loaded with non-stop change, and a transformation so complete that almost no leading companies prior to that period still seriously exist. When combined with exponential company growth and countless major disasters, few companies can claim to be as battle-tested, proven, and naturally comfortable with change and innovation as the MoveZen team.
More importantly, Victory's earliest days were foudned in the housing crash trenches, helping countless owners convert homes with no chance of selling into impressive long-term investments. The company's crowning achievement will always be shepherding hundreds of owners from that period in time up to the 2013-2015 period when most of whom were accidental landlords finally sold their homes with significant appreciation. The cash flow statements the company provided owners from that period in time typically showed over one hundred thousand dollars in income on less than a 2% maintenance-to-income ratio, and a vacancy rate under 5%. The internal rate of return on those 'near the peak' housing investments likely pushed 15% in large part due to the long-term consistent results MoveZen is famous for providing.
See how we used ChatGPT's AI to quickly outline an example of how rental investors might calculate their own IRR
Still by the name of Victory Property Management, the company's second location was opened in Raleigh North Carolina, in April of 2010. It was a natural extension along Interstate 40 from Wilmington, and by all measures was an undeniable opportunity with not only fast growth but high-quality growth in nearly every way. It was a defining decision.
To that point, a model-first business approach had not proved exceptionally successful for growth. The company was relatively average on traditional business metrics but felt firmly that it was delivering the most innovative and exceptional results in the single-family industry. Soon its community would start to find out as well.
Not long after several key members of today's team began their journey, including today's COO as a weekend intern. That was the turning point that began to quickly propel Victory to a disruptive leadership position in the first major city where it had been tested.
In addition to countless disasters, MoveZen (then still Victory) acquired a local competitor in 2014, Southern Retreats Property Management.
https://www.wilmingtonbiz.com/real_estate_-_residential/2014/09/16/property_management_firm_announces_merger/12327
Still relatively unproven and strapped for resources, the acquisition was the first true foray into legitimate business territory, and it proved to be an exhilarating experience. More importantly, it was an extensive lesson on the complex world of mergers and acquisitions. The Victory team learned in real-time how unusual sellers, vendors, customers, and staff on both sides can act in light of a major announcement of that type.

Adding to the challenge, the company had a relatively new location to build and had just lost its first, and longest-serving employee. More importantly, the only employee with more than a few months of experience due to a recent growth spurt. To that point finding companies to buy had been exceptionally difficult for a newcomer, so the opportunity couldn't be ignored. More importantly it doubled the company's staff count, and infused crucially needed experienced talent into the organization which was a primary motivation in moving forward given their lack of experience.
What MoveZen expected to be the first of dozens of mergers and acquisitions proved to be its last as of 2023. Within a short time, private equity of all stripes began massive campaigns to "roll up" huge numbers of smaller property management companies. It wasn't long after 2014 that the team made the decision to focus on pure organic growth derived from its customers' success above all, as well as the strength of its system, results, and reputation.
The combination of a leading position in a premier city, and the notoriety the small company received as a result of its successful integration of a major competitor, marked the point where the modern MoveZen organization really began to emerge, as did its astounding growth acceleration. With the model firmly in place, and the team taking shape, the path to their larger goals began to open up, and the company launched a new 5-star location every 14 months on average up to this writing in late 2023.
From there we dealt with COVID-19 and the earth shaking changes that affected both small businesses, and the most affected industry other than health, housing. You can find details about those challenges in two cornerstone articles we wrote at the time.
Our 2022 Annual Update
That brings us to today, and you can find out more about the next phase of this amazing journey by reading their 2023 annual update.
December 2023 Annual Update