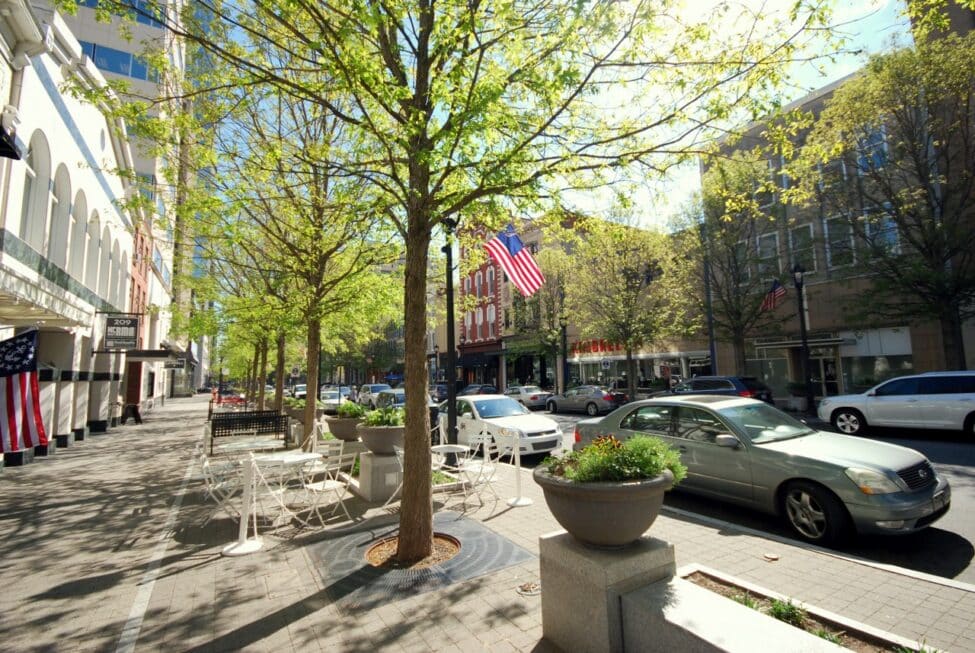 MoveZen Property Management Company
MoveZen Property Management is a leading and rapidly growing company in the Triangle region, with a focus on property management in Raleigh, North Carolina. We specialize in overseeing houses for rent and bringing landlords and renters together for a win-win experience.
Located in the Piedmont region of North Carolina, Raleigh offers the best of both worlds, with the convenience of proximity to the beach and the mountains. The state capital is a bustling city, known for its vibrant culture, diverse population, and strong economy.
The Triangle region, which comprises of Raleigh, Durham and Chapel Hill, is home to the Research Triangle Park, a globally recognized technology and research hub that stretches over miles of office parks and manufacturing facilities, providing ample employment opportunities. The area is also home to many prestigious universities such as Duke, UNC-Chapel Hill and North Carolina State University.
Wake County, where Raleigh is located, is one of the fastest-growing counties in the country, offering a high quality of life, excellent schools and a variety of recreational activities. With MoveZen Property Management's local expertise and unparalleled commitment to service, you can rest easy knowing your rental property is in good hands.
Route
View Raleigh NC Rental Homes