Frequently Asked Property Management Questions (FAQ)
Here you'll find answers to nearly all the questions you may have. This is a 36 question, 40+ page document, and it's an in-depth look at Victory policies you can expect during your time with us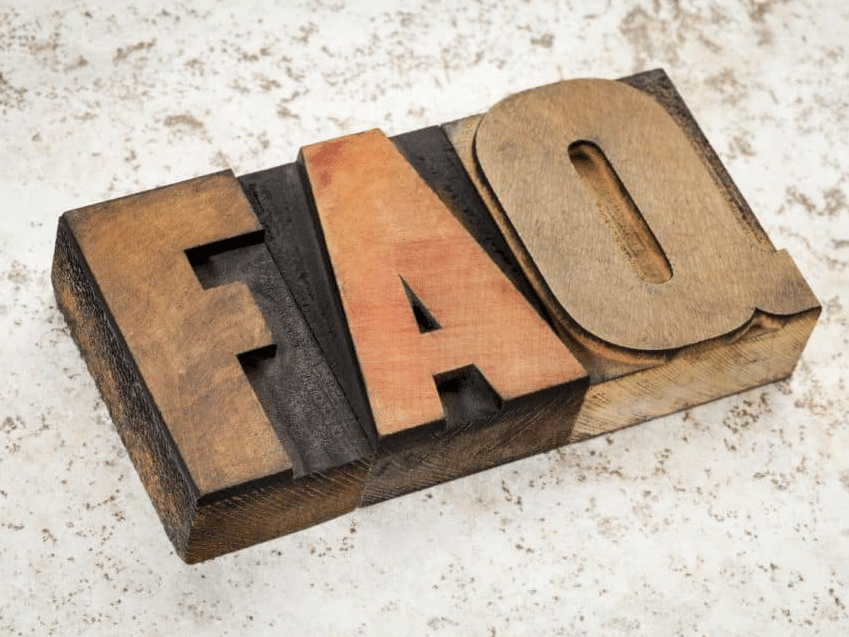 Don't worry, you can select only those that interest you most. Here are a few of the more common property management questions
In most cases, once we receive a signed property management agreement (which is typically handled digitally, not in person) and keys to your property, we will begin marketing your home! Often though, when a home is occupied or not in the best of shape, it is financially beneficial to wait for a vacant / cleaned-up presentation. In all cases we do an immediate inspection and assess the situation, then communicate with you as to what we recommend, and what you are comfortable with. We recognize that time is money in rental investing so we move very swiftly once you sign up. Typically the only delay we will allow is waiting a day or two for great weather before taking photos. Any longer, and we usually move forward, and then retake them later.
We mostly manage long-term single-family houses, condos, and townhomes. We also specialize in multi-family buildings such as apartment complexes and multiplexes. Most of our properties are unfurnished, but we have the policy and experience to thrive with higher-end furnished homes. We do not manage rooming houses, rental rooms, rentals under three months, or commercial properties other than apartment buildings. We also do not handle HOA grounds management
Our goal is to have your home rented within 30-45 days in most cases, and we often do much better. While we could rent most homes in the first week, our obsessive attention to tenant quality, and proven method of balancing vacancy with the highest possible rental rate, have led us to identify this period of time as making the most financial sense. For owners looking to reduce vacancy, we have strategies for that also. They typically involve a more aggressive rental rate as you can't have your cake and eat it too in rental investing, but there are stark benefits to this approach. The secret to renting your home fast comes in four parts.
The first is making sure the rental is in excellent showing condition. We want to make sure all minor repairs are complete, and the general condition of the property is good before any tenants take a look. We keep a laser-focused eye on return on investment, so we never recommend costly changes unless they are critically necessary. In most cases, our advice on repairs / updates will net a very solid return over just 12 months, and we focus on lasting improvements over those that are more superficial, which we discuss in detail here…
Repairs should always be completed asap unless they're extensive, then we typically work out a minimum cash flow approach so we can increase the condition and value of the home while maintaining steady income for you. More on this approach…
While our professional experience and speed are critical, in this area we rely on our homeowners to follow our advice and quickly handle or approve recommendations so we can quickly get the property turned over, and income flowing.
The second part is presentation and marketing. We build spectacular presentations, from professional photographs to astounding descriptions; we put passion into every listing. We believe if you view our websites' active rentals you will quickly see just how important a beautiful presentation is to Victory. Given that we are a medium-sized but fast-growing company, typically with very few active listings, you will also see how effective our strategy is at clearing inventory. Our marketing is truly second to none. Most of our competitors use one simple data feed to syndicate a halfhearted listing presentation to the most basic rental sites and call it a day. We utilize several data feeds, as well as a multitude of creative manual strategies which result in our rentals flat out flooding the web with listings on hundreds of sites. While smaller sites alone are not significant, the aggregation of hundreds proves a powerful lead generator for us. In addition, we maximize our profiles on most large and small sites which gives tenants the extra peace of mind that they are dealing with a respectful and professional organization, that they can feel comfortable committing a year or more of their living situation to. Finally, we utilize a multitude of marketing tricks and tools developed over years of working as a marketing agency for businesses of all types. Exceptional use of keywords, titles, calls to action, etc make a huge difference. Simply getting eyes on a listing will not suffice, your ability to convert these views into inquiries and eventually showings is an issue most barely consider. Not Victory however, we have a phenomenal & detailed system.
Pricing is the third aspect of renting homes quickly. We will give you a realistic rental rate estimate for your home based on comparable properties nearby. Determining rental rates is more of an art than a science, and there is a direct correlation between rental rates and vacancy. If the price is too high then your home will almost surely sit vacant longer than necessary. The average homeowner pays $55 a day to carry a vacant home. Striking a perfect balance between a great rate and filling the property quickly is critical, and we have a spectacular, proven method. We begin our marketing typically 10-15% higher than the rate we expect to receive, and then systematically reduce approximately $50 every 7-10 days until rented. Seasonal issues can play a role (discussed in other questions), as well as other issues such as condition & occupancy, but in general, we find that using a variation of this method is extremely beneficial and keeps us from making pricing mistakes in what is always a very fluid market.
Finally, ease of showing can be crucial. Occupied homes typically receive about 60% less showings than vacant ones. We also have nearly 30% no show on appointments. While this is often unavoidable, it paints the picture of how an extremely flexible and proactive showing policy can make a huge difference.
In general there are typically quite a few homes to choose from and tenants these days are less patient than ever. They often will not view a marginal choice if it requires a time-consuming appointment process. When possible, our method simplifies the viewing process enormously to maximize the number of potential leads viewing the rental. More on this subject here…
When someone is interested in your property, they can easily apply online 24/7. Our application procedure involves:
· A national credit and background check
· Current employee / income verification
· Several years past rental history including eviction search
· A proven proprietary method for generating honest responses to open-ended questions regarding the tenant's situation.
We then analyze the full picture rather than simply the notoriously narrow beacon score. Our method has served us extremely well, as over the past decade we have only evicted a handful of tenants that we chose.
If the applicant passes our screening process, we will instruct them to pay the security deposit within 24 hours, or risk losing the home. We collect at least one full month's rent as a deposit, but often much more. We will then execute the lease and send a finalized copy to you. We utilize a standard lease written by the NC Bar Association. We usually press tenants to sign a two-year lease as reducing turnover can be a major contributor to bottom-line profitability, but almost always require at least a one-year commitment. In some situations, we may find a shorter term to be beneficial, but this is discussed in-depth with you before we move in that direction. Seasonal issues are the most common reason for shorter-term leases. See more here…
We then typically handle the bulk of our accounting and owner payments around the 10th, and 20th of the month. In most cases, we do not disburse funds until the tenant has moved into the property. The tenant's security deposit is held in an escrow account per NC real estate law.
One huge reason we discuss in other questions is the fact that management expenses are tax-deductible, which makes it much more affordable than most account for. Another issue most landlords fail to account for is the value of your time. If you have little better to do then great, however, most of our customers have careers they are excellent at, as well as flourishing personal lives. In these cases, it typically makes sense to let a dedicated low-cost pro handle the headaches so you can focus on what really matters. Other reasons include…
Risk: Unfortunately we've had many owners come to us after suffering massive losses. Problem tenants are usually astonishingly effective at manipulating inexperienced landlords, and even those who are very experienced if they lack discipline at any point. Furthermore, even good tenants can overstep their boundaries at times, especially when the rules and expectations aren't crystal clear & consistent. The laws regarding how to handle rental problems are extremely detailed and lengthy, so by the time a major problem is addressed, in most instances, a large amount of damage has already occurred. Failing to word a document properly or moving too quickly in many situations can lead to a lost eviction hearing and costly delays, not to mention a possible civil suit filed by the tenant.
Time. Rental Management requires a large amount of time even in great situations. Standard tasks include documentation, scheduling, marketing, accounting, etc. Many of these services require expenses of their own. Now mix in a picky or problem tenant, and you could quickly find yourself drowning in tedious, time-consuming research to figure out your best legal & strategic options. Now that you're halfway there, you then have to begin to execute those tasks quickly & effectively.
Convenience, for what is effectively very little cost. As we mentioned before, management fees are tax-deductible so most landlords typically get a 30% discount off of their management costs at tax time. In this light, it's exceptionally difficult to justify the time spent for self-management, relative to the minor cost even for an average management experience. In most cases a phenomenal manager like Victory will earn their customers a large amount of additional net income (after management expenses) by increasing revenue, decreasing expenses, and minimizing risk. The combination of these three factors can be extremely lucrative while also freeing you up to focus on what is truly important in your own life. In addition to basic tenant/property services we also include at no charge ACH rent deposits saving you dozens of trips to the bank and allowing funds to clear much faster, end of year tax accounting, contractor referrals, 24/7 emergency availability, and much more
First, we'd like to point out two issues that are often overlooked when considering professional management.
Many homeowners fail to account for the cost of their own time. Most of us have a main job / talents that are most efficient for us financially, and personally. Even when you manage your own rental, the time you spend is an expense. You're expending time that you could otherwise focus on what you are most financially proficient at, or your personal happiness. Do not make the mistake of thinking you are saving a ton of money by managing your own rental. The main argument for managing your own rental is not saving the small management expense, but being able to gain a significantly better return. For example, if you save $1200 in a year by managing your own home, that would be 100% offset if your manager were able to net just 10% more on the monthly rate, or if they are able to rent the home just 30 days faster. In most cases, a very good manager should have no problem getting these results, as well as many others throughout the tenancy. Couple this with the time and headaches saved, self-management rarely makes sense unless you simply cannot find a phenomenal manager like Victory.
Management fees in most cases are 100% deductible. If you pay your manager $1200 over the course of a year to manage your home, for the average American this would reduce your tax payment by $360 meaning the net cost of management would be closer to $840 a year for the average owner.
The process for all three options is the exact same up until the tenant moves in, this is where the differences come into effect.
Tenant placement only- With tenant placement there is no monthly fee or commitment. Once we place your preferred tenant, we collect a one-time fee from the tenants' first month's rent and disburse the balance plus any tenant deposits to you. From that point forward you will then handle 100% of the management of the property. We utilize a standard lease written by the NC Bar Association, apply the same rigorous qualification methods, and stand behind our work by offering a prorated credit on new placement if the tenant breaks their lease and vacates. Caveat – We are exceptional at setting crystal clear terms & handling problem tenants, and this is a second major reason why we rarely have to evict. Simply choosing a tenant is only half of the battle, and we get better results when we manage the entire process, because we are so clear on instructions, and so aggressive with problems.
Semi-service monthly management- Semi-service is the exact same as full-service management with one exception, maintenance handling is not included. This program is meant for those with special relations or resources to handle all of their own maintenance. We will still field all calls and requests from tenants. We will still troubleshoot the issue, and warn tenants about unnecessary service calls. Once the issue is determined to need further attention, we will email a work order containing pertinent information needed to move forward. From here the homeowner will schedule the repair, oversee its completion, inspect for quality, and pay the contractor. This is not an option to simply enjoy a discount. Maintenance is by far the most difficult issue in our opinion. Semi-service is not an option for those using home warranties. Home warranties are a complete nightmare for tenants, managers, and more often than not, landlords. At some point, we may have to stop managing properties that utilize them. We also do not feel they are financially beneficial on average, an idea that would make sense as they have to find profitability somehow, and that is usually at everyone's expense by providing horrible service while using terrible contractors and extremely long time frames. See more here…
Full-service monthly management is exactly that. In short, we oversee every aspect from the moment of our partnership, until the home is taken off of the market. Many of our clients have had dozens of tenants over the years. Many make huge incomes and barely ever lift a finger. We are firm believers in communication and never surprising our customers, so while we handle everything, we still maintain clear communication when issues arise.
This can be a quite complex question requiring detailed research, and often some marketing to truly determine with certainty. The most important point to keep in mind is that the market will always set the rate with only small deviations regardless of how spectacular your marketing and presentation may be. We find that the individual question of monthly rental rate is not exceptionally helpful and at times can actually be misleading. For example, if you rent a $1000 a month home for $1200 but have to evict the tenant after 6 months due to nonpayment, you've now lost out on nearly $2000 in pure expenses, and that's assuming they don't damage the property. You would also have to factor in the additional vacancy, basic turnover costs, and perhaps marketing expenses to get the home rerented. If the eviction occurs in winter you will likely get 10-15% less than you would have gotten with a summer lease. With that fact out of the way, setting a rental rate is usually relatively simple. We look at two main factors and then make adjustments from there.
How many, and what are similar nearby homes currently listed for?
What have similar nearby homes been renting for?
Once we establish these two figures we then adjust for unique features the property may have, whether pets are allowed
and seasonal issues
Often there is sparse data on comparables, or a home is simply so unique basic adjustments won't do the trick. Our system for setting rental rates addresses this issue extremely well. We always point out that pricing is truly an art, not a science, and we approach the process with exceptional flexibility even in situations where we do have good comparable data. Getting the best rental rate begins with presentation and marketing. A great home poorly presented and/or marketed will rent for a discount. This is why we put so much effort into those two phases as it often alleviates problems such as low tenant quality, and owners who are unhappy with their income. At this point, we typically begin marketing the property 10-15% higher than the rate we expect to receive after analyzing the market data. We then systematically reduce about $50 every 7-10 days or so. These reductions serve a multitude of purposes with the most important being the auto notice emails that many receive when a home they have shown interest in is reduced. This allows us to get leads interested over and over, and to spike traffic just as it tends to start fading. If we can get the higher rate we will and often do, but we will not be waiting and hoping. We are instead objectively proactive as to what the market will bear, and typically rent most of our homes after 2 reductions (figures vary by season, condition, and for properties that rent for very low or high rates). When we complete your virtual rental evaluation we typically provide 3 figures. The average rental rate and what we expect to receive, the rate where we will begin marketing, and a bottom-line rate we do not expect to have to go below. If the bottom line rate isn't an option for you, then it's best that we not manage the property, as the market ultimately determines the rate, and we don't have a magic bullet. Instead, we do a lot of small things exceptionally well, and this typically adds up to excellence. The rental market is much more fluid than many realize, and we like to be upfront as to all possible outcomes. For more on pricing your rental see…
Be available and timely when we request information, clarification, or approval. Delaying approval on repairs or paperwork, relying on friends to provide important things such as keys, incomplete or shoddy repairs, and lack of direct, organized, decisive communication are the top causes of delays. Micromanagement is the #1 cause of avoidable delays.
The most important thing is to communicate clearly and quickly with your property manager and/or contractors. Whether you are handling much of the make-ready repairs yourself or having a professional handle them, swift communication is key. Delays on issues such as arranging a key, timing for photographs, approval for repair quotes, requesting large numbers of quotes, all add up to produce very large lags before making it to market. Be realistic with expectations, and understand that savings from excessive quotes or handling repairs yourself are typically wiped out or even eclipsed by lost rental income. All too often we have had owners take a home off the market for several months to handle repairs themselves, save at best a thousand dollars, yet waste huge amounts of personal and rental time while taking 30+ days longer than we would have to get the home to market. In the end the net result is a lot of lost money and time, often significant. Understand that most decisions have pros and cons, and consider the total relative picture before making decisions.
Make sure the home is in good condition. It's that simple. While almost no rental is in spectacular shape if a home has a lot of visible issues, your bottom line profit will suffer, your manager will struggle, your tenants will be less likely to care for the place, and all too often the owners of these properties blame everyone else for their problems. In real estate investment, as in life, you can rarely if ever have your cake and eat it too. With only a few exceptions, if you save $100 on repair expenses, over the long run you typically lose $100 in revenue. It's not always easy to know which upgrades and renovations are likely to increase your return on investment and not be wasted, but a few items are almost guaranteed to decrease your return. Punch list type repairs, shoddy work, half-finished jobs, really rough paint, and severely stained carpet, are all almost guaranteed to increase vacancy, attract terrible tenants, and fetch dramatically lower monthly rates. We keep a keen eye on returns on investment and often opt not to replace the carpet in lieu of longer-lasting repair investments such as updating an older bathroom, but the line between acceptable and unacceptable is very fine, and typically only those with a wealth of experience can identify it with consistency. Neighborhood, the overall value of the home and time of year can all play a part in the best repair strategy. We never ask our owners to provide a perfect house, but particularly long-lasting repairs and all punch list type issues should be handled immediately. Otherwise, we make recommendations on a case-by-case basis, but a good rule of thumb is that if you wouldn't want to deal with those issues in your home, you probably shouldn't try to pass it off to someone else. (once more our Golden Rule philosophy guides most of our decisions) Many owners often ask us if their outdated home is going to be a problem, and our response is always the same. We can work around outdated designs for the most part, but a nearly brand new home that gives the appearance of being neglected, or opting for sloppy contractors / repairs, can be a major problem. Assuming your manager doesn't have a profit incentive as a result of recommending maintenance / repairs, follow their advice and you will typically rent your home sooner. Even if they are only mediocre, their advice is usually helpful as they are in the trenches every day, and receive feedback from dozens of tenants each week. (we do not upcharge on maintenance or receive a management fee on vacant homes, so our incentives are aligned with yours)
Respond appropriately to renter market conditions only. With little more than small deviations, the market sets the rate for your home. Your monthly payment, interest rate, HOA dues, or any other factors not providing a direct benefit to renters, are distractions that often hurt profitability for landlords. Furthermore, the highest quality tenants almost always pay slightly less per month than the market average. While doggedly fighting for the highest possible rate may earn more in revenue early on, typically this results in lower quality tenants, which almost guarantee higher expenses that offset or exceed higher revenue due to wasted time, problem tenant expenses, more repairs / upkeep, and more vacancy. See more on this common mistake here…
We have found for example that whenever we receive several poor quality applications, that is a sure sign the rental is slightly overpriced. Many landlords make the mistake of seeing this as an opportunity to profit, and it is anything but. Your best bet is catering to the more financially astute tenants, accepting slightly less on rate, & knowing that on average this works to your advantage in saved expenses, time, headaches, and risk. This is also discussed in depth in the above link. While we agree that a minimum rate should be in place, that rate must be within reason, as vacancy itself is a costly expense, and includes other drawbacks such as liability, and surprisingly frequent maintenance issues. We take extreme pride in having the highest possible average rental rates while not sacrificing tenant quality. Vacancy costs us a fraction of what it costs the homeowner. We are keenly aware of this, as we ourselves are rental owners. What we can say without a doubt is that we would only reduce the rate, or invest in an upgrade, if we feel it is important enough that we would do so if we owned the home ourselves.
Most importantly, we will treat the home as if it's our own. We take a personal interest in all of our listings, as well as our overall ability to achieve consistent above-average statistical results. Our rental listing presentations are second to none, and we feel this is immediately apparent when viewing vacant properties on our site. What many managers and landlords fail to realize is that a phenomenal presentation can help dramatically to set the whole process off on a great note. Great presentations bring in substantially more high-quality leads, which leads to superior tenant selection, which leads to less vacancy, less maintenance, and fewer turnover costs. Not to mention dramatically reducing the risk of a major negative event that can wipe out years of profit. Great management starts with great presentation / marketing, and no competitor can compete with us, just check our site! Our rental listings blow our competitors away, as well as most sales listings. The only time a competitor competes with us on presentation is when they borrow from a solid sales listing.
Since the rental market is a complex environment we feel it's best to manage according to statistical experience rather than individual expectations. In other words, we leave emotion out of our decision-making process as that mistake is often the main reason landlords find themselves unhappy. For example, rather than trying to identify subjective specifics that may cause a home to rent higher than the nearby competition and adjusting price accordingly, we simply (within reason of course) begin our marketing rates on the high side (typically 10-15%) then systematically reduce, with some variation to account for lead response. If we can get the higher rate we will, if not, however, we won't be waiting and hoping. Pricing is an art, not a science, and we feel we balance rate with vacancy better than anyone. One thing we WILL NOT do to rent your property is make a serious concession on tenant quality simply to fill a void, placate an unhappy owner, or increase our short-term profitability. VRE always takes the long view, and a few days of vacancy, or a slightly lower rate is perfectly fine if we get exceptional long-term results, and avoid major mistakes. To find an itemized list of our services visit this link…
We use a gold standard lease written by the NC Bar Association that protects owners very well while guaranteeing no problems should it need to be legally enforced. In almost all cases we include a few proprietary provisions such as no smoking, and that homes can't be listed for sale until notice to vacate is given by either party. We typically require 60 days' notice, although we occasionally opt for 30 days if we think we may want the property back quickly for various reasons. This means if you would like to take possession or raise the rent, we must give tenants notice more than 2 months before the end of their lease. For leases that we service, we do not have owners sign. If there are special provisions you want to have included, they need to be discussed at sign up. For placement only management service, only the owner signs the lease. It is still preferable to nail down any concerns / provisions before listing, as they may play a role in pricing & marketing. If you would like to review our lease, do so prior to listing the property. View a sample
First of all, we would like to mention that a fair amount of tenants do consistently pay late. While we often know this is likely, the credit standards to avoid it entirely are counterproductive. We always recommend an owner escrow at least 2 months of rent, so simple late payments should not create problems for getting the mortgage paid etc. Rent is late after the 5th. When rent is late, we handle all documentation assuming the worse could happen. In our case it rarely ever does, but we'll be able to move as swiftly as the law permits when required. The first moment that we can evict is 10 days after we notify of a late payment. This is usually the 16th of the month in which they fail to pay, and while we often give one or two additional days, we almost never allow more, and if we do it'll be discussed in-depth with you. Out tenants are made keenly aware of the significance of that date, and rarely overstep it. If they do, however, we follow all of the guidelines to evict and remove them from the property as quickly as possible according to NC law. Evictions usually take between 30-50 days depending on the court system. In most cases, we evict as swiftly as legally possible. We're extremely aggressive with few exceptions. We actually do file on a fair amount of tenants, but the vast majority pay the costs and the rent, and it never happens again. We feel our firm and disciplined approach has made it possible for many questionable tenants to stay in their homes, as we simply don't allow them to get so far behind it's impossible to dig out. In short, being easy is actually a disservice to the tenant in our opinion.
While we are excellent at keeping expenses to a minimum and focusing with great success on the highest return on investment expenditures, we, unfortunately, can't assume responsibility for repair costs themselves. As with the amazing benefits of being a landlord, there are also negatives that we aren't in a position to share in. We do however work tirelessly to find the absolute best "value" contractors in the business. Rather than hiring national companies who typically charge much higher costs and often still deliver subpar results, we opt for locally owned and operated contractors who are held directly responsible for their actions by the community exactly as we are. One major reason many national companies charge more is that they often do a lot of the admin tasks for your property manager, and that is the main reason they are popular. In our case, it's just the opposite. We are so focused on the quality of fieldwork that our contractors do, we often end up doing a large amount of their admin work ourselves, because their amazing field results warrant this. This philosophy costs us a ton of time and resources each year, yet we still do not charge an additional fee for most maintenance. We can also authorize repairs in most cases without immediate payment given our impeccable community credit & reputation. Most of our owners never send us funds, and when they do it's for rare and long-term expenses such as a new HVAC, or roof.
No. As with management expenses, you usually get what you pay for. In the long run, ultra-cheap contractors and home warranties usually end up costing more as a result of mistakes, recalls, bait and switch, and extremely upset tenants. We prefer to look for the best value (combination of great service and cost) and we typically achieve this by working with local contractors whose service and actions directly dictate their ability to stay in business. As a result of their advertising and brand recognition, national brands often thrive despite offering horrible value via a painful combination of poor service and results. They do typically offer exceptional administrative departments which eliminate a lot of the work for property managers, and that is why so many of our competitors still use them. We invest more time and effort in cultivating our contractor relations than almost anything else. We pay quickly, act reasonably, and respect our quality contractors to ensure continued competitive pricing. With that said, however, once we identify problems with a contractor, we are ruthless in cutting bills down, callbacks, and removing them from our process. We have phenomenal relationships with most of our contractors. One big exception, ironically in all of our markets, is appliance repairs. We have yet to find an exceptional solution in this department, but rest assured we are always on the hunt.
Given our knowledge of industry norms, we can say with confidence our customers enjoy the lowest maintenance costs imaginable. On average, 2-3% of gross rent for the year, despite an industry average closer to 10%. Most investors allot 10% a year in repair costs for planning purposes, and that is smart. However, our goal is to smash that number year after year and we usually succeed. Obviously, things can vary dramatically on a case-by-case basis. If your home is clearly in serious need of repairs, those figures will most likely be higher. By far, our client's largest expenses usually come from air conditioners/furnaces, and appliances. It is rare to repair a heat/cool source for under $300. These issues tend to arise once every few years unless the owner opts to service a terrible unit rather than replacing it as needed. Appliances are tricky because often the repair costs are close to what you can pay for an excellent used replacement. Despite interviewing almost all, we have struggled to find an appliance company that charges less than $75 for a service call, and this dramatically complicates the question of whether to repair or replace. Of course, used appliances (typically do not buy used for refrigerators or dishwashers) have their risks, but in most cases, we're able to secure a short warranty. We rarely use electricians, plumbers, or roofers, opting to use handymen whenever possible. This dramatically keeps costs down but does make our job much harder. Turnover costs are reflected in our repair figures. In most cases, an owner has to handle some minor cleaning, touch-up paint, and a few small repairs in between tenants. Due to our extremely low turnover, and exceptional contractors, we are able to keep these costs very low as well. Preventative maintenance and upgrades are not reflected in our repair figures, as they are extremely subjective. Our contractors though have helped a lot of our owners in making major renovations at extremely competitive rates. Due to the personal preferences and complexity, in most cases, we take a minor role in upgrades, and expect the owner to communicate, and often pay contractors directly. For more, see the full FAQ document
In general, we are extremely careful about recommending preventative or elective expenses to our customers. As you may imagine, owners tend to be suspecting of our motives when we recommend costs that do not have a direct effect on our ability to keep a home rented to good tenants. For this reason, we focus 90% of our attention on costs that deliver the most ROI or return on investment. Meaning fixes or upgrades that are likely to lead to higher rents and better quality tenants. Obviously, there are exceptions, we certainly will not ignore issues that are likely to lead to additional problems such as rotting wood / water intrusion, etc, but we won't press the issue unless it directly affects rentability. The majority of our owners prefer to focus on cash flow, rather than marginal property preservation. This is our advice also. I'll touch on our reasoning, and how to make the most of it. In other questions, we discuss the issue of rent versus sale ready. The two are totally different concepts. We often have exceptional success renting homes with rough carpet and paint. However, even in today's relatively hot sales market, those minor issues can be brutal to your ability to sell at all, let alone thrive. This means, even if we were to focus a fair amount of attention and spending on marginal upkeep, most owners would still be required to replace all carpets and do a significant paint job at a minimum. When we paint for example, more often than not we would only spend about $400 on the average 3BR home. A sales quality paint job however should run at least $1500, probably much more. We also rarely paint trim and doors, and this is typically needed prior to sale. Therefore our best option is to maximize cash flow while we manage the home, advise owners to earmark a portion of this above-average income for an eventual refresh prior to sale or move in, and enjoy the benefits of both increased cash flow and a fresh start. Trying to keep a rental anywhere close to sales quality over time is an expensive lesson in futility as no one, not even the best tenants, will treat a home as well as the owner. If you would like to be liberal with property preservation, termite bonds and inspections, and other optional costs, simply make this desire clear to our staff and we'll maintain exceptional vigilance and communication on the matter
Rent ready and sales-ready are two totally different concepts. We often have exceptional success renting homes with rough carpet and paint. However, even in today's relatively hot sales market, those minor issues can be brutal to your ability to sell at all, let alone thrive. This means, even if we were to focus a fair amount of attention and spending on marginal upkeep, most owners would still be required to replace all carpets and do a significant paint job at a minimum. When we paint for example, more often than not we would only spend about $400 on the average 3BR home. A sales quality paint job however should run at least $1500, probably much more. We also rarely paint trim and doors, and this is also typically needed prior to sale. Therefore our best option is to maximize cash flow while we manage the home, advise owners to earmark a portion of this above-average income for an eventual refresh prior to sale or move in, and enjoy the benefits of both increased cash flow and a fresh start. Trying to keep a rental anywhere close to sales quality over time is an expensive lesson in futility as no one, not even the best tenants, will treat a home as well as the owner. Due to our cash-flow focused management policy, expect to invest a decent sum in turning a property over for sale or owner move-in. More on this topic here…
We currently make the majority of management decisions for nearly 300 million dollars of real estate assets. Our management focus began merely as a favor to a loyal sales client (ironically we no longer handle sales), and since then has grown by an average of 40% a year during the worst housing crisis since the '30s. Our staff's prior experience includes vacation rental management, university housing, rehab and renovation, real estate sales, home building, and general business marketing. We have an A+ rating with the BBB, as well as excellent standing with the following agencies: NARPM, Dozens of Chambers of Commerce, North Carolina Housing Coalition, ARPOLA, National Apartment Association, National Association of Realtors, and many more. Finally, we have a long history of excellent online reviews across dozens of different sites dating back to the beginning of our company, long before online reviews were aggressively cultivated as many do these days. Victory has always held our reputation for honesty and integrity above all else. While we've had disagreements over procedure, our honesty has never seriously been questioned
We manage a wide range of both homes and investors. Many are mom & pop types who mostly converted their primary residence into a rental after needing to move. With that early success, many have chosen to keep building their single-family rental portfolio along with us, and are now sophisticated real estate investors. Most of the multi-family investors we work with have been involved with real estate investing their entire careers. They understand the math that goes into measuring or comparing multi-family investments, the decisions that must be made to keep net operating income within those calculations, and most importantly that emotional real estate investing is a mistake. While the properties themselves are a bit different, at the end of the day managing a 200 unit apartment complex is actually quite a bit easier than an extremely varied portfolio of single-family houses, townhomes, and condos. The bigger difference between single and multi-family property management is the investors themselves. With multi-family we're able to focus solely on the profit & loss figures, and how various decisions will affect them. Emotion plays a much smaller role, and the horizon for decision-making is much longer term. While we take pride in keeping emotion out of our single-family management decisions, in the end, you'll need to treat a home someone once lived in quite a bit differently than an apartment complex someone bought as an investment hedge on inflation, that also helps maximize their tax treatment